Italian reporter held in Turkey starts hunger strike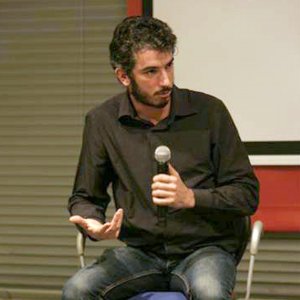 ANKARA— ROME -- An Italian journalist who has been held for over a week by Turkey,35-year-old Gabriele del Grande, said Tuesday he is beginning a hunger strike because he has not been allowed a lawyer or told by Turkish authorities when he will be released, his family says.
 "My papers are in order, but I haven't been allowed to name a lawyer, nor have I been told when I will be released," Del Grande told his parents in the first phone call since he was arrested on the Turkish Syrian border April 10. "The reasons for my arrest are linked to the content of my work.  I have undergone interrogations about it. I was only allowed to telephone after days of protest," Il Fatto Quotidiano quoted him as saying.
 "From tonight I am starting a hunger strike and I invite everyone to mobilise to ask that my rights be respected."
 Del Grande said that while telephoning his girlfriend he was surrounded by four police officers. "I am well, they haven't harmed a hair on my head, but I cannot telephone, they have taken my cellphone and personal effects even though I am not accused of any crime."
 The Italian foreign ministry said several  days ago that Turkish authorities would expel the Italian reporter "imminently" but he still is being held in a detention centre.
  In the area where Del Grande was arrested the control measures are extremely rigid, it used to be enough simply to exhibit a press badge but now reporters must seek prior authorization from local authorities. It is not known what measures the Italian took to gain access to the area or whether he was authorised to work in the province.
 "There is a state of emergency with public order dispositions that are being applied rigorously throughout the country," Turkish authorities said.
 "These measures are applied with even greater rigour in areas near the border."
 Del Grande, 34, is from Tuscany and the founder of the blog 'Fortress Europe', which deals with issues relating to migration and the victims of conflicts. The Italian left for Turkey in order to accumulate material for his new book titled, 'Call me a partisan", that he is producing through crowd funding.
 The journalist is an active campaigner against mistreatment of migrants, in addition to speaking out against war crimes on his Facebook page.
 On April 5 he wrote, "Journalism should denounce war crimes. All of them. To be able to do that it's necessary that war correspondents be guaranteed a safe entry and the independence to carry out their work."
 The Foreign Ministry in Rome are putting pressure on Turkey over his case and a consular delegation is being sent out to see him. 
jp-jj