American Airlines announces new Rome route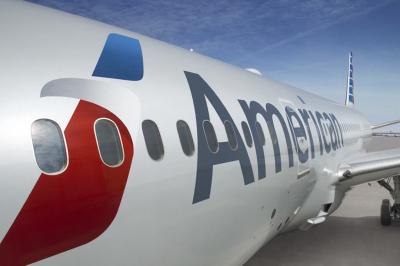 American Airlines is the largest airline in the world
ROME—American Airlines, in partnership with Aeroporti di Roma and Visit Dallas, has revealed the details of a new route between Dallas Fort Worth International Airport and Rome's Leonardo da Vinci Fiumicino Airport at a press conference on Thursday.
 The inaugural American Airline flight will take off on May 6 from Fiumicino Airport. The airline will be serving the route with Boeing 767-300 aircraft and will be a running nonstop service with an estimated duration of 11 hours.
 American Airlines, the largest airline in the world, will be initially operating the new service on a seasonal basis, from May to October for the summer travel season.
 Ivonne Brauberger, Director of European Sales at the airline, was proud to announce that the service would include Premium Economy, the latest addition to the airline's range of classes. American Airlines is the first in America to introduce this type of travel class, which offers passengers priority boarding, increased baggage allowance, in addition to superior in-flight entertainment services and cuisine.
 "We are honoured to be alongside American Airlines on such an important day," said Fausto Palombelli, Chief Commercial Officer of Aeroporti di Roma.
 "The following opening of a new direct flight to Dallas Fort Worth represents important growth in terms of inter-continental accessibility from Fiumicino, one of the fundamental objectives for the strategic development of ADR."
 This latest route means that Fiumicino is now directly connected with 12 destinations in the United States.
 Phillip Jones, CEO of Visit Dallas, highlighted the new vision for Dallas, which is home to the largest urban art district in the USA. Jones also stressed that DFW Dallas airport can connect passengers to both coasts of the USA, allowing Italian travellers easier access to more destinations.
 Adriano Meloni, Council Member for Economic Development and Tourism in Rome, praised the new route and partnership as he hoped it would continue to stimulate growth and bring more and more tourist to Rome.
 The number of tourists coming to Rome has continued to grow over the last 5 years, with nearly 20 million tourists visiting in 2016.
jj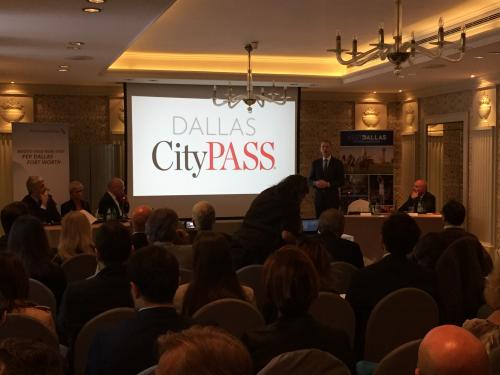 Phillip Jones, CEO of Visit Dallas, speaking at the press conference