Frontex accuse NGOs of providing smuggler "taxi" service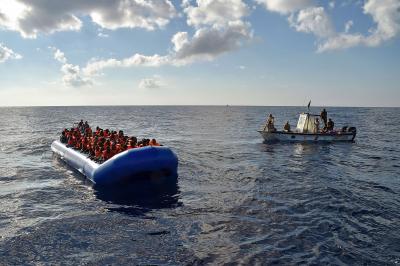 There are various search and rescue missions in the Mediterranean
 ROME-- Fabrice Leggeri, director of Frontex, the EU border agency in charge of operation Triton, accused NGOs of working with smugglers in the human trafficking business.
 It's a "paradox" that NGOs perform so many search and rescue missions in the Mediterranean, about a third, "when the EU and Italy have never deployed that many public vessels into the sea: it's quite strange," observed the Frontex director. 
 The controversy over NGOs role in the smuggling of migrants has been in the spotlight for months, with Frontex officials suspecting that they profit from the human trafficking routes.
 Leggeri offered a specific example to the Defence Comission at the Senate, saying that "in some cases the smugglers give telephones to the migrants with the numbers of NGOs". He did not specify to which NGO he was referring.
 Many NGOs have vehemently disputed these claims. "We are not in the sea to help traffickers…but to save lives," said the president of 'Sea-Eye', Michael Buschheur, who performs rescue missions with his fishing boat.
 Riccardo Gatti, head of the operation 'Proactiva Openarms' in the Mediterranean confirmed that they don't have a phone number and that their "one and only objective is to avoid people dying in the sea." They blamed Frontex for taking advantage of the climate of fear surrounding migrants, whipped up by popular press. 
TM