White House 'snubbed FAO chief,' document shows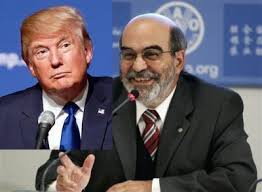 ROME – FAO DIrector General José Graziano da Silva asked for a "bilateral meeting" with then U.S. President Barack Obama last year, a letter to the U.S. Embassy shows,  but the request evidently was turned down by the White House. Relations between the UN agency and Washington remain cool, diplomatic sources said Friday.
 A copy of the letter by Senor Graziano sent to the U.S. Embassy to the UN food agencies in Rome was obtained by the Italian Insider, showing the request filed before the FAO supremo's trip to Washington.
 Relations between the FAO and the United States remain frosty due to the underrepresentation of U.S. staff among professionals at the agency despite the United States remaining the largest donor, the sources said.
 While the new WFP Executive Director David Beasley is lobbying vigorously in Washington this week to protect WFP's allocation of funds from potential cuts, the FAO is likely to be targeted amid growing concern in Congress over the FAO using funds to try and silence reporting on the agency by the Italian Insider https://www.thenewamerican.com/world-news/europe/item/25769-un-seeks-criminal-charges-against-editor-for-his-reporting, the sources said, as well as outrage over efforts by Dr Graziano to provide a safe haven for Peruvian former first lady Nadine Heredia while she is under investigation for massive alleged money laundering.
 jp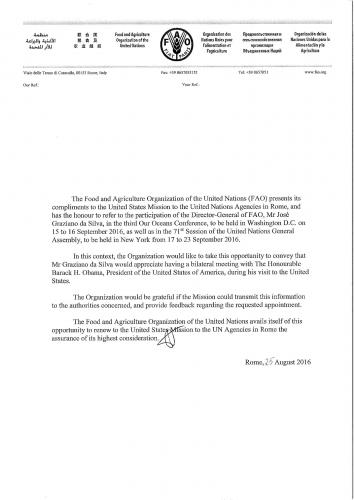 Unilateral: the FAO request to meet Obama.