Celebrated Croatian sculptor to exhibit in Rome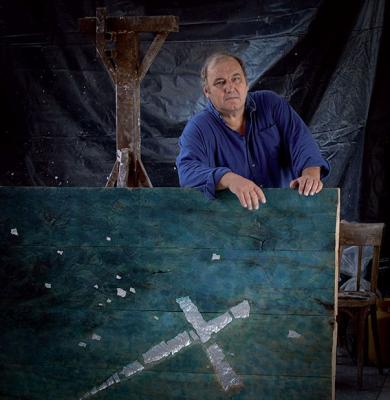 ROME—Revered Croation sculptor, Kuzma Kovačić, is to exhibit his work for the first time in Italy at the Musei di San Salvatore in Lauro, Rome.
The inauguration of the exhibition will be opened by Cardinal Dominique Mamberti, a prefect of The Supreme Tribunal of the Apostolic Signatura on Tuesday. It will run until May 20.
The exhibition is entitled, "Pellegrino nella scultura - lo scultore croato Kuzma Kovačić" and will showcase the Christian inspired work of the Hvar-born artist.
In collaboration with the Croatian Embassy, the Holy See and the Musei Ivan Meštrović, the exhibition will celebrate the 25th anniversary of the establishment of the Republic of Croatia.
Inspired by Christian and central European themes, Kovačić's art mirrors the spirtitual heritage of his native country. His contemporary art aims to galvanise an interest in Croatian art in Rome. Dubbed 'The Michelangelo of Croatia", Kovačić creates individual sculptural forms in bronze, wood, glass, aluminium and other materials. The exhibition will be showing off 46 of Kovačić's sculptures, as well as 15 large photographs of public monument and sacred sculptures.
The National Gallery of Modern Art in Croatia describes his work as "modernism with a soul and an inspired dialogue of heritage and contemporaneity are the characteristics of his creative work."
Entry to the exhibit will be free of charge and will be open from 10.30-13.00/16.00-18.30 everyday except Sunday, where it will be closed.
jj