Royals support Slow Food movement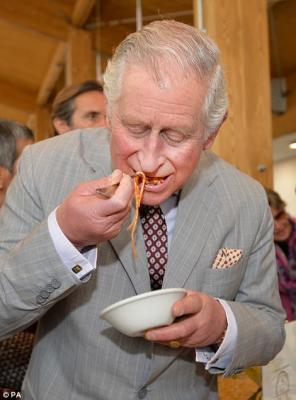 His Royal Highness, The Prince of Wales
FLORENCE- Prince Charles and the Duchess of Cornwall continued their ongoing visit to Italy by showing their support for the Slow Food movement in Florence on Monday.
 Slow Food is a global, grassroots organization that was founded in Italy by Carlo Petrini in 1989. The project aims to promote local food cultures and traditions, in an attempt to counteract the rise in popularity of a more fast food, consumerist-based culinary culture.
 The royal couple showed their support for the cause, as they met with local food producers from the Abruzzo region at the Sant'Ambrogio market in Florence. Many of the aforementioned producers were from areas affected by the devastating Amatrice earthquake of 2016, where the couple have just returned from visiting. The pair were treated to local hams, cheeses and coffees, all associated with the movement, in the bustling Florentine market.
 "It's so important to keep it going," remarked the Prince of Wales.
 The couple have also received a replica of the ancient keys to the city of Florence as a symbolic gesture of their freedom of the city.
 On Tuesday the pair will travel across to Rome where Prince Charles will be given a private audience by Pope Francis, as well as visiting the prestigious British School at Rome.
 After fulfilling their obligations in Rome, they will then travel to Austria to continue their so-called 'Brexit diplomacy' trip, taken at the request of the British government.
jj