Lester Bowie tribute comes to Rome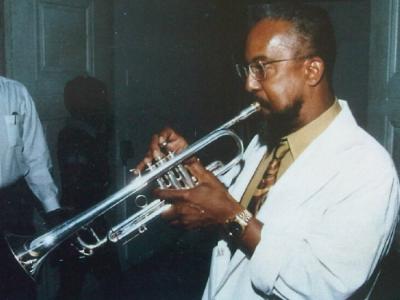 ROME—'The Great Pretender: omaggio a Lester Bowie' will take place at the Teatro Vascello di Roma on Monday. The concert is dedicated to legendary jazz trumpet player Bowie. He was a founder of the radical Art Ensemble of Chicago and was an adventurous jazz trumpeter until his death in 1999.
 He worked with a number of famous musicians over the years and the concert aims to recreate the wonderful sounds of the jazz icon.
 The style will combine older collective types of jazz playing, taking its roots from the strong blues influence of New Orleans in the 20s and 30s, with more experimental free jazz, coupled with a heavy African rythmic influence. Its combination with so-called 'free jazz' allows the musicians to break shackles from repeated tradional harmony and time keeping, and should ultimately produce a more free-flowing, expressive style. 
 The show will be lead by Angelo Olivieri on trumpet and Mario Corvini on the trombone and includes musicians from the CAT's Workshop, together with a number of special guests including John Heineman on saxaphone. 
 Heineman, a New Yorker living in Rome, has enjoyed a lengthy musical career. He was a founding member of the Gruppo di Improvvisazione Nuova Consonanza, which counted revered composer Ennio Morricone among its members.
 "I can't tell you what an honour it is to be asked to play with such wonderful, creative musicians," Heineman said of the lineup for Monday's concert.
 Fresh off the back of a stirling performance at the Italian Insider benefit concert last month featuring Simon Finn, Heineman will be sitting in with co-guests Sandro Satta on alto sax and Mario Paliano on percussion.
 "Lester Bowie, in addition to being a sort of wonderful ghost that I have carried within myself more or less forever, is a difficult artist to contextualise on the first interpretation; we are trying to offer a second and if necessary even a third interpretation, with belief, irony and the necessary humility" – Angelo Olivieri, lead trumpet.
 The concert will be performed with the help of CAT's Workshop and in colloboration with the Associazione Cultrale Controchiave and LSD Productions.
 The performance is one night only and tickets can be bought at:
 http://teatrovascello.bookingshow.com/TeatroVascello/DettaglioSpettacolo.aspx?idSpettacolo=34888&idEvento=88788
 jp.jj