Concert celebrating women's experiences comes to Rome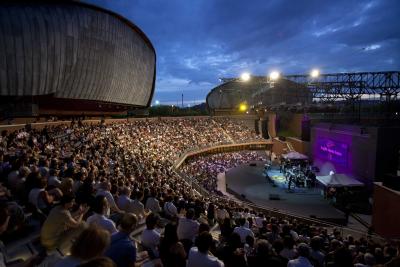 The concert will take place at the Auditorium Parco della Musica
 ROME-- "To tell the story of the Mediterranean through women's voices: singers, writers, mothers, refugees, and migrants."
 That is the point of this special evening which, in a time of erecting new walls and barriers, attempts to bring together the musical traditions of the two sides of our sea to show through music and words that what unites us is stronger than what separates us.
 The songs of the great performers (Fairuz, Umm Kulthum, Amalia Rodrigues, Sezen Aksu, Rosa Balistreri) together with the repertoire of Stefano Saletti and Banda Ikona will tell the stories of women from yesterday and today.
 During the course of the evening there will also spoken performances, with stories from female Syrian refugees, in Italy as guests of the "Comunità di Sant'Egidio"; letters by Francesca Bellino about Tunisian women taken from her book "On the rhinoceros' horn"; and speeches from second generation female immigrants from the project "Termini Underground", directed by Angela Cocozza."
 A concert to showcase strength, hope, disappointments, and the fascination of the people who look out onto the sea that bathes and divides Europe, Africa, the Balkans and the Middle East.
The concert will take place at the Auditorium Parco della Musica on April 5 at 9pm. Tickets cost €15 and can be bought by ringing 892101. Reduced tickets can be bought for €12, emailing press@finisterre.it.