Exclusive: Graziano proclaims Beasley new WFP supremo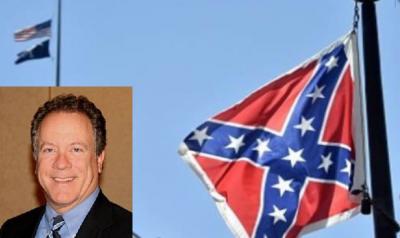 ROME – FAO Director General José Graziano da Silva announced the appointment of Trump appointee David Beasley as the new Executive Director of the World Food Programme Tuesday in a terse speech that left German diplomats fuming their candidates received no serious consideration for the post, WFP sources said.
 Speaking at a special session of the WFP Executive Board, Graziano unveiled the decision for the appointment of the Republican politician as replacement for Ertharin Cousin at the UN agency made by himself and the UN Secretary General at the behest of the White House. Mr Beasley, a former Republican governor of South Carolina who heads an international missionary NGO, was nominated for the post by Nikki Haley, the US Ambassador to the UN.
  He was active in supporting Donald Trump during the presidential campaign and is seen as the only person who can prevent Washington making swingeing cuts in U.S. contributions to WFP.
 Although a strong pro-life supporter and proponent of the death penalty, who signed off on as  many as 16 executions of death row prisoners as governor, Mr Beasley also won plaudits from across the spectrum for attempting to remove the Confederate flag from the South Carolina statehouse, a move that helped cost him re-election. The flag removal later was achieved by Ms Haley when she was the state governor.
 "The FAO DG announced the appointment with a particularly uninspiring speech and then left," a senior WFP source said, speaking on condition of anonymity.
 In recent decades WFP leadership has come to be seen as a U.S. fiefdom under the UN spoils system. Nevertheless Germany put up two candidates for the job this time and its diplomats were outraged that greater care was not taken in selection of the ED.
 The German candidates were Angela Kane, a veteran U.N. official who headed Turtle Bay's management and disarmament departments, and Martin Kobler, the U.N special representative in Libya, diplomatic sources said.
 "The Germans were singularly unimpressed with that rudeness and the process, in that it was a 'done deal,' there was no consultation. 'Ve are not amused,' one German diplomat said."
 "They were pissed at the fait accompli and the lack of consultation," the source told the Insider. "They did not like the FAO DG's high-handed behavior."
 WFP watchers saw the expression of German umbrage as "muscle flexing" since Berlin's share of total funds donated to the Rome-based agency is sure to rise as the United States cuts back its largest share.
 jp
Former SC Governor David Beasley