Meridiana forges partnership with Domodedovo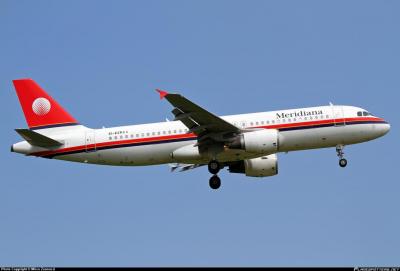 Meridiana's first flight to Domodedovo departed today
 ROME-  Italian airline Merdiana has started a parternship with Domodedovo Moscow Airport in order to launch a new route from Milan Malpensa to Moscow and back. 
 The first of these flights departed from Milan today, March 22.
 The flights are scheduled to depart on a weekly basis on Mondays, Wednesdays and Fridays, with the aim to adding a fourth flight on Sundays from May 7. The flight time is around three hours and a half.
 The airline also aims to start a similar route leaving from Olbia Costa Smeralda to Moscow in June of this year.
 The Deputy Director for Commerce of Domodedovo Moscow Airport stated, "We are happy to welcome Meridiana to Moscow Domodedovo Airport. I believe that together with our partner we will continue to develop the route network to Italy. This country remains one of the most popular destinations among Russian citizens - more than 300 000 travelers used Domodedovo services to visit Italy in 2016."
 Similarly, Andrea Andorno, Chief Comercial Officer of Meridian, said, "We are delighted to launch a nonstop service to Moscow Domodedovo from Milan Malpensa and we are very proud to be the new Italian player in this important market."
 Andorno continued, "Both Milan and Moscow are among the world's most cosmopolitan cities, with a unique and rich history, beautiful architecture and world-class museums. Our new 4 times weekly nonstop service makes it easy to fly to both cities for long or short leisure stays and the flights are timed to allow businessmen to arrive first in Moscow from Milan."
 The addition of Milan in the route network of Domodedovo means that the airport now has routes to 11 different Italian destinations. Verona, Genoa, Pisa, Naples, Venice, Olbia, Rimini, Turin, Catania, Lamezia are all included in that list.
 The new route is due to the increase in passenger traffic from Domodedovo to Italy in 2016. The number of Muscovites travelling to Italy grew by 22 percent in comparison to the figure in 2015.