Rome prepares for Royal Visit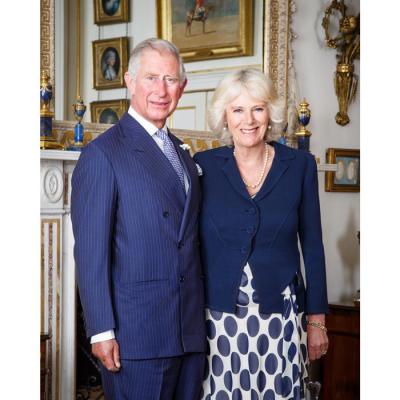 Charles and Camilla are soon to visit Italy
 ROME--Prince Charles and the Duchess of Cornwall will make a visit to Italy and the Vatican, from March 31 until April 5, that will climax with a tour of the quake-ravaged Amatrice.  The trip forms part of an important European tour and aims to strengthen ties between the U.K. and Italy, with particular focuses of encouraging military collaboration and tackling human trafficking.
 While in Rome, the couple plan to meet with both Pope Francis and the President of the Republic, Sergio Matarella. They will also visit the FAO for discussions concerning the famine crisis in the Horn of Africa, and what UK Aid is doing to lessen the problem.
 Outside of Rome, the Prince and Duchess will also visit Amatrice, Florence, Naples and Vincenza.
 In Florence, the highlight of the visit will be the celebration of the British Institute's centenary, where the Prince of Wales will receive the "Uomo del Rinascimento 2017" prize, awarded by the Palazzo Strozzi Foundation. Camilla and Charles will also participate in an event which recalls the Prince's Trust's "Campaign for Wool", which promotes the unique, natural and renewable qualities of wool.
 The Duchess will journey to "La Gloriette" in Campania, a Neapolitan villa confiscated from the mafia, now used as a centre to help young people socialise and integrate in society. The Prince, meanwhile, will pay homage to the victims of the First World War in Vicenza, celebrating the centenary of the deployment of British troops on the Austrian border.
While the trip's official scope is that of building on and improving the U.K.'s relationship with Italy, there has been some speculation as to the real reasons behind it. The tabloid, cronacaqui.it, describes the tour as an opportunity for the royals to "leave their long list of problems in England, first and foremost those concerning Prince Harry, more "playboy" and less abiding to the etiquettes of his role everyday."
 During the trip the Prince and the Duchess will be looking to discuss the global issues of famine, poverty and human trafficking. They will also be visiting Romania and Austria as part of the tour.