Exclusive: FAO hires 'whistleblowers' enemy' as watchdog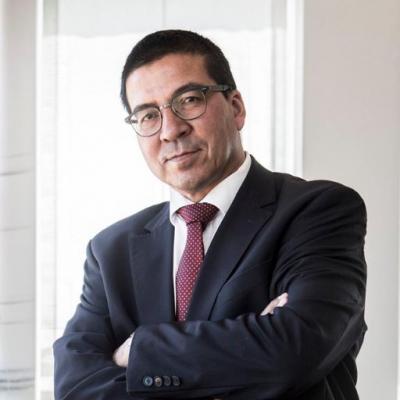 ROME – The FAO in a bizarre move has appointed as its Inspector General responsible for protecting whistleblowers Thierry Rajaobelina who as director of internal oversight at WIPO was responsible for denying Ms Miranda Brown's whistleblower complaints against murky DG Francis Gurry, FAO sources said Thursday.
One well-placed source told Italian Insider that "under the Graziano Administration, the FAO has denied every HR violation complaint filed.  Further, after these denied complaints were taken through the FAO appeals process - reviewed and deemed valid by the Appeals Committee, the Director General (José Graziano di Silva) has unilaterally rejected all Appeals Committee recommendations and remedies." 
"After the failures of FAO internal oversight, I filed a whistleblower complaint with the FAO," the source added.
 "I was shocked that my complaint was directed to newly appointed Inspector General Thierry Rajaobelina.  Mr Rajaobelina ( a native of Madagascar) was the UN World Intellectual Property Organization Director of Internal Oversight and responsible for denying Ms Brown's whistleblower complaints against Australian Director General Francis Gurry."
 "This was detailed in James Pooliey's 13 Report of Misconduct and investigated before Chairman Smith's Subcommittee.  In any sector other than the UN, Rajaobelina's role in the WIPO corruption would be actionable." 
"Even after hearings before the US Congress exposed Mr Rajaobelina's failure to protect WIPO whistleblowers, the tainted former Inspector General was recruited by FAO to serve as it's own whistleblower watchdog."
"More incredulous, the recruitment of Mr Rajaobelina was performed under the responsibility of FAO's most senior US National.  This questionable appointment was also noticed to our US Mission - who apparently acceded to Mr Rajaobelina's hire without objection," the source added.
The US Mission to the UN agencies in Rome could not immediately be reached for comment Thursday when telephoned by Italian Insider to ask for comment.
 It bears noting that FAO's rewarded position for the failed WIPO Director comes with a dlrs 166,833 tax free salary. 
 One FAO watcher commented that "with the new FAO Inspector General's  historic failures to protect UN whistleblowers and the abject corruption inherent in FAO, it is apparent that my and other whistleblower complaints will be among the 99 percent of UN whistleblower cases neglected."
  "The corruption will continue unless the US State Department Bureau of International Organization investigates FAO and UN malfeasance, demands accountability, and takes concerted action against violators and violations."
 Gurry, who remains in charge of WIPO, was accused of improper behaviour in dealings with North Korea and China. Rajaobelina has underlined close relations he cultivates with China in his work at FAO.
 Graziano has sought to foster close relations with China including pushing out the deputy head of CIO at the agency, a Chinese Canadian, to curry favour with Beijing, diplomatic sources said.
 jp