Taxation in Italy and compliance by expatriates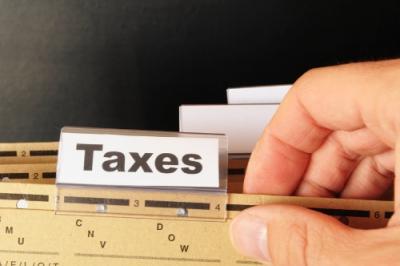 ROME -- In this article, we will briefly analyse all aspects regarding the taxation of a resident in Italy, with a specific focus on the expats who live and work here. The taxation of individuals is guided by their residency status. Residents in Italy, whether Italian citizens or foreign nationals are taxed on their worldwide income. On the other hand, non-residents are taxed only on their Italian income.
 Fiscal residence needs to be established case by case, taking into account specific facts and circumstances, such as the acquisition of a dwelling, moving one's family, and establishing social and economic ties. 
 In general, Italian tax law provides that residency is established if an individual lives in Italy for more than 183 days during the fiscal year,establishing for individuals that the tax year starts on Jan. 1 and ends on Dec. 31 of each year. When this condition is met, the individual is then deemed resident for the entire calendar year.  
 As per above, when a taxpayer is resident in Italy, all incomes are subject to taxation. These include all amounts received as salary, wages, commissions, director's fees, bonuses and taxable benefits.
 Speaking of benefits, housing, meal allowances, provision of a car and relocation allowances are also taxable, in addition to the salary.
 It is important to specify that in case of double taxation in Italy and in a foreign jurisdiction, taxation relief can be obtained.
 Other incomes arising from financial assets, such as stock options, dividends, capital gains and loans, are taxed differently, as explained below.
 Stock options equal to the difference between stock value at granting date and the amount paid to the employee at exercise date are taxable under Italian law. However, they are not subject to social security contributions.
 Dividends and capital gains arising from non-qualified participations (i.e. less than 25 percent, or less than 5 percent if the company is not listed on a stock exchange) are taxed at a 26 percent substitute tax rate.
Dividends and capital gains arising from qualified participations (i.e. more than 25 percent, or more than 5 percent if the company is listed on a stock exchange) must be included in taxable income (i.e. added to salary and other incomes) for 49.72 percent of their amount.
 It is important to underline that each financial investment(bank accounts, bonds, shares and funds for example), real estate investment and others investments (boats, cars, paintings, jewels, etc.) held abroad by a taxpayer resident in Italy needs to be declared to the Italian tax authorities in section RW of the annual tax return, even if the taxpayer is not obliged to file a tax return for the following reasons:
 --          absence of taxable incomes;
 --         incomes below the thresholds set by the Italian tax authorities;
 --         730 Tax Return already filed.
 This obligation (filing section RW of the Tax Return) must be met in any case when a taxpayer has a proxy or has the power of signature for any of the above mentioned financial investments.
 Since 2012, all financial investments held abroad by individuals resident in Italy are taxed on their market value at the end of each tac year. For 2016 (and currently), the applicable tax rate is 0.2 percent. However, bank accounts are taxed at a flat rate of 34.20 euros for each bank account where its average balance is higher than 5,000 euros.
 The amount of taxes paid abroad will be offset with the amount of the taxes due in Italy reducing its amount. This means that in the case of a financial position held abroad, the taxpayer can benefit from a tax credit equal to the amount of the taxes paid in the foreign country for financial products, current accounts and savings accounts. The above-mentioned credit cannot in any case exceed the taxes due in Italy.
 However, tax credits do not exist for the taxes paid abroad if the country in which the financial assets are held has an agreement with Italy in order to avoid double taxation and in the event the agreement provides the exclusive taxation in the country of residence of the owner. In these cases, the taxes paid abroad can be the subject of a request for a refund to the foreign tax authorities where such taxes have been paid.
 Furthermore, real estate located abroad but held by residents in Italy is subject to taxation. The tax base is equal to the purchasing cost or, if absent, to the market value. Specific rules are applied to real estate located within the EU. The tax rate for 2016 (and currently) is 0.76 percent. Should the tax amount be lower than 200 euros, no payment is due. Tax credit for foreign taxes can be obtained.
 The penalties for omitting section RW of the tax return and for unpaid taxes related to incomes earned from foreign investments can be considerable if they refer to several tax years still open to assessment.
 At the moment, it is possible legally to resolve the above-mentioned situation by adhering to the "New Voluntary Disclosure" by July 31, 2017, with a significant reduction in the penalties due.
 For further information, please contact our professionals at:
 Rome: +39 06/42017954 - +39 06/42013174
 Milan: +39 02/87157697