4th day striking for Sole 24 Ore journalists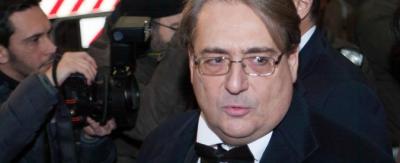 The director Napoletano has been asked to step down
ROME--The executive director of Sole 24, Radio24 and Radiocor, Roberto Napoletano, under investigation for false reporting, has asked the board of directors for permission to suspend himself.
 This move is not enough for the journalists, who have been on strike indefinitely since Friday March 10, when it became known that the director was one of the 10 being investigated by the public prosecutor of Milan, along with the ex-president of the group, Benito Bendini, and the ex –CEO, Donatella Treu.
 According to the public ministers Fabio de Pasquale and Gaetano Ruta, they published 'untrue facts on the economic situation' in particular on the 'income' generated by the sale of digital copies. 
 On Sunday evening the trade union representing the journalists has reiterated that 'the gravity of the situation, as shown in the last few days, can no longer be solved with a quick-fix' and asks for the director, Napoletano, to step down. Sole 24 Ore, therefore, remains unpublished.
 On Monday the trade union once again called upon the president Giorgio Fossa, the CEO Franco Moscetti and the board of directors: 'today you are asked to make a decision that is important but, paradoxically, easy' they wrote 'you must restore dignity and prestige to a newspaper whose credibility has been dramatically compromised.'
 An extraordinary board of administration has been summoned which will have to take stock of the situation, considering both the direction newspaper, (talking about making the vice director Alberto Orioli the head) and its financial future. The daily, which depends on the Confindustria, needs a recapitalisation; the net worth of the group, released a few days ago, is 7 million in the red. While its monetary indebtedness is €49 million. 
 On Tuesday Guido Gentili was indicated as the new interim editor, while Roberto Napoletano was suspended from his role with six months with unpaid leave.