Charity in need of good Samaritans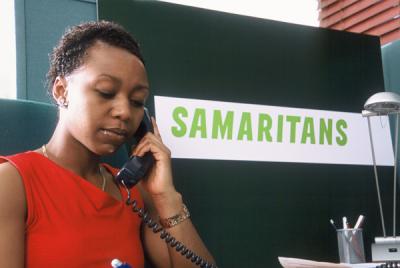 The Samaritans have provided support in Rome for more than 30 years
By INSIDER REPORTERS
ROME -- The Roman branch of The Samaritans needs urgent help in order for the charity to continue supporting those in need of emotional assistance.
 The Association of British Expats in Italy recently nominated The Samaritans Onlus, Rome Branch as its chosen charity for the next Calendar year. The Samaritans provide telephone support to people in emotional difficulty. President of the Association, Gareth Horsfall, said that they chose The Samaritans after receiving an urgent message from the charity, for once in need of help itself.
 The message, written on behalf of the Director of Samaritans Onlus, Rosa Alessandri, said that after 30 years serving the Roman community, the charity is "in a very precarious financial crisis, which if not resolved, could lead to our closure."
 "Just to keep afloat we need €20,000 per annum which includes rent, our major annual expense at almost €8,000." Their plea for help is therefore aimed primarily at finding a cheaper base of operations.
 The message added: "Over the years we have received generous donations and support in various ways from the British community in Rome. We appreciate this is a difficult and uncertain time financially for everyone but a contribution would be immensely appreciated."
Last year, The Samaritans in Rome received around 3000 calls, and assessed more than 500 to be at risk of suicide.