'Brexit victory' in Foreign press club election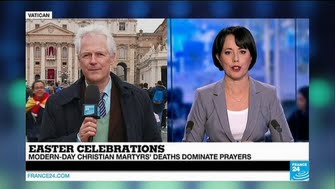 Philip Willan (left) is a well known correspondent for French and German television as well as UK newspapers
 ROME – British correspondent and author Philip Willan has been elected President of the Foreign Press Club in Rome marking the first time in decades a Briton has led the hallowed institution, the most active of its kind in Europe, club officials said. Mr Willan, a correspondent for the Times of London and Executive Editor of the Italian Insider, polled as many as 113 votes, easily defeating challenges by American correspondent Francis Rocca, with 11 votes, and Japanese reporter Tetsuro Akanegharubo with four votes, club officials said.
 Another Briton, veteran photo reporter Christopher Warde Jones, won a hard fought election at the club premises in Humility Street to be secretary of the Associazione della Stampa Estera in Italia, polling 67 votes against 37 for Venezuelan correspondent Eliana Loza, who garnered 37 votes, and outgoing secretary Roberto Montoya who received 27 votes.
 Mr WIllan, the author of books on terrorism and the Vatican and a graduate of Magdalen College, Oxford, will take over leadership of the august club from German correspondent Tobias Piller.