Books: Should go straight on Trump reading list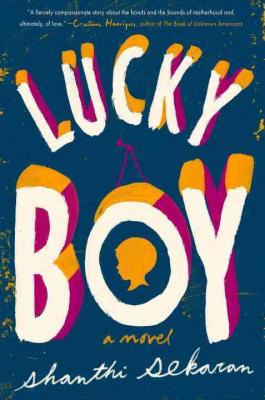 ROME -- A novel with migrant characters could not be more topical, particularly as one of the protagonists is a Mexican trying to settle in the United States. But as well as timely subject matter, story and style are needed.  Shanti Sekran has both.
 Her Solimar is an 18 year old who leaves her Mexican village for the States with no documents but high hopes in help from a relative in Berkeley, California. She has a brutal journey but also a brief love affair with another clandestine migrant before they are separated.
 She finds her relative in Berkeley who tells her "Most of us are treated like dogs in this country.  Worse than dogs."  
 Sekaran is skilled at conveying what it is like to be a migrant, legal or not, who does not know the language of the new country, is trying to fit in but also preserve an identity, and is virtually obliged to take the lowest-paid and toughest work.
 Solimar works as a  domestic help but is pregnant from her brief love affair.  She gives birth to her son Ignacio but loses him when picked up as an illegal migrant.  Temporary custody of the boy is granted to a childless, well-to-do couple of Indian background.  They fall deeply in love with the toddler and want to adopt him but, from a harsh detention centre and later from outside it, Solimar fights to regain her son.
 It is a contest, both legal and no-holds-barred, between the adopting family and Solimar: they both need the boy. Only a spoilsport would recount how it finishes but there is plenty of story and examination of the quandaries of competing loves.  Is Ignacio really lucky?
 There is a fond portrait of Berkeley and a tart look at a Silicon Valley firm where the would-be adopting father  of Ignacio develops clean-air systems.
 Sekaran takes the reader into the feelings and thoughts of several characters, not only feisty Solimar but also of her employers and the insecure, if well-off, couple competing with her for Ignacio.  The Indian wife's mother, possessive and strong-willed, has a starring minor role- Serakan is the daughter of legal Indian migrants of the 1960s.
 Lucky Boy is a bit too long and the last chapters are not quite up to the rest.
 It shows rather than preaches but the following comment, about what is going on outside Solimar's prison, is notable: "Americans still raged against Muslims, until they grew tired of raging against Muslims and switched to Mexicans or anyone resembling a Mexican, including Muslims."
 Required reading for Donald Trump. 
 LUCKY BOY
Shanti Sekaran
G.P.Putnam & Sons
472 pages