Cassandra Petersen announces new anti-bullying film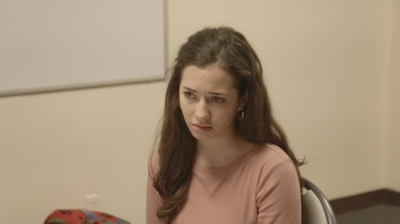 NEW YORK-- Cassandra V.H. Petersen, together with cinematographer Leonardo Pallenberg have teamed up to develop a story surrounding a young girl called Emma placed in several violent situations, both physical and emotional. In addition to this Emma is brilliant but held back by the fact that she suffers at the hand of an abusive father and her abusive peers.
 The creative inspiration came from the fact that nowadays, much attention is given to bullying prevention or eradication in a school environment. Yet, often it happens that a child gets bullied, too often with fatal consequences, and nobody notices until it's too late. The reason for this may vary, so the director of the indie film, Few and Far Between, Cassandra V.H. Petersen asked herself, what would happen if a teenager found herself in multiple unlucky situations? Would she be able to recognize them all? Would the people around her be able to notice them as well? And what if each problem is just a part of a larger problem?
 Petersen and Pallenberg have worked together on numerous successful projects together, among which some awarded short films, a variety of commercials for internationally known clients (Fanta, Nike, Gazzetta dello Sport, Isal Foundation, Fabbri USA and others) and they also collaborated for their first feature film, Work in Progress, shot in the iconic Hudson Valley, New York.
 This enriching experience has inspired Cassandra to set Few and Far Between in the Hudson Valley again, specifically in the towns of Rhinebeck and New Paltz, and the city of Poughkeepsie. The high emotional value of this humane story has attracted such talents as Lydia Jordan (Doubt, Gossip Girl, Kidnapped), Jack Dimich (many leading and supporting roles in feature films and television) and the up and coming Natalie Ruffino.
 The film is currently in pre-production and is scheduled to be shot at the beginning of April. Moreover, the production team is organizing an event that will be held in Rhinebeck in March, to bring awareness to the project and the anti-bullying topic around which it gravitates. There is also a campaign on the fundraising website Indiegogo.
 For more information please email the team at:  fafbfilm@gmail.com
The director Cassandra Petersen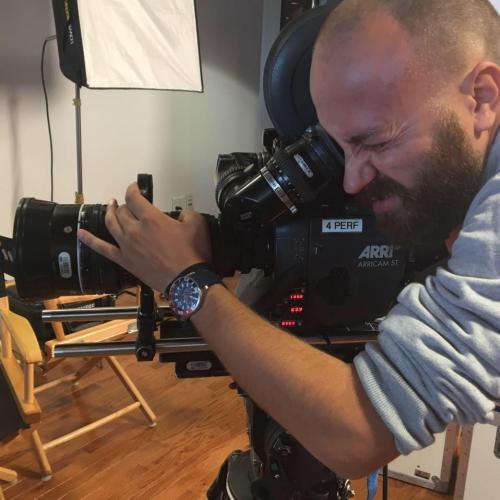 Cinematographer Leonardo Pallenberg