FAO DG Graziano 'fires ex Peru 1st lady Nadine'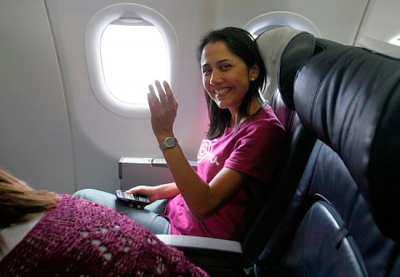 LIMA -- The FAO has dismissed former Peruvian first lady Nadine Heredia and replaced her with a Brazilian engineer as head of the UN agency's Geneva office, Peruvian media reported Saturday. However a lawyer acting for Ms Heredia said that the UN agency merely had suspended her appointment pending clarification of her judicial woes.
 Nadine "is no longer an FAO employee," Peru 21 reported. It said the FAO announced Feb. 13 that the Geneva job would go to Celso Mendes de Carvalho, a Brazilian civil engineer who worked for the Lula da Silva administration.
"The appointment took place in a climate of discretion," said Peru 21, "the appointment is already on the official FAO website."
 Italian Insider reported last month that FAO Director General José Graziano da Silva wanted to rescind Nadine's appointment made despite her being investigated on suspicion of laundering dlrs 150 million in funds from Graziano's native Brazil and from Venezuela to pay for her husband's election campaign.
 However Peruvian newspaper El Comercio quoted an FAO spokesman, Enrique yevez, saying Carvalho will not get the Geneva top job earmarked for Nadine but a lower position in the Geneva office.