Father of Matteo Renzi investigated for corruption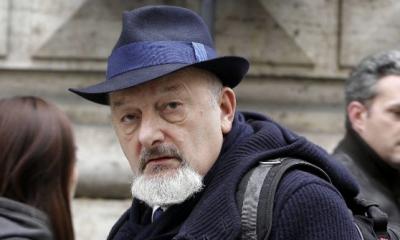 ROME-- The father of the former head of the Democratic Party, Tiziano Renzi, is to be investigated for illicit peddling of influence. Mario Palazzi is challenging the charge in a subpoena. Palazzi is the holder of the investigation that has been transferred from Naples to Rome.
 The dossier has already been registered for reasons of secrecy by the former undersecretary to the President of the Council and the current Sports Minister, Luca Lotti, the commander of the Carabinieri Tullio Del Sette and the Commander of the Tuscan Carabinieri legion Emanuele Saltalamacchia.
 Tiziano Renzi became a figure of interest due to his long-held links with Carlo Russo, a Tuscan pharmaceutical entrepreneur, who himself is linked with a key character, Alfredo Romeo, in a Neapolitan investigation for his involvement in corrupt practice and piloting of Consip (the corporation in charge of the purchase of goods and government services) contracts.
 Speaking to La Reppublica he said: "I can confirm that I have received notice of the crime and admit ignorance… My conduct has been completely transparent as the judges, for whom I have complete respect will concur. My Grandchildren already went through the same ordeal three years ago and need to know that their Grandfather is a good man. My only thought is for them."
 In the notice to appear the prosecutor does not go beyond the synthetic challenge of the offense charged and therefore omits the factual circumstances for his accusations. He is however accused of being involved, whilst he was secretary of the Democratic Party, of facilitating a large chunk of contracts. Among these contracts are two in particular worth two billion and 700 million euros respectively of which Alfredo Romeo won three lots worth around 600 million in total.
 Tiziano Renzi's questioning by prosecutors is scheduled to occur next week in Rome.