Anti-terrorism hub approved for Naples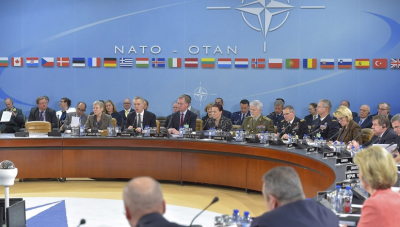 NAPLES -- Aiming at creating a military centre for the Mediterranean, NATO approved a plan for a new anti-terrorism hub in Naples which will serve as a focal point for monitoring threats growing along the alliance's southern doorstep, NATO's top official said.
  Located in the allied inter force command centre in Naples, JFC Naples base, "the new hub will help us to coordinate information on crisis countries such as Libya and Iraq, and help us address terrorism and other challenges stemming from the region," Secretary-General Jens Stoltenberg said at the start of two days talks with NATO defence ministers in Brussels.
  Strongly wanted by the Italian Minister of Defence Roberta Pinotti since last October, the Mediterranean hub was welcomed by a large consensus, but no decision had been taken until the meeting at NATO headquarters. 
  "Italy has wanted the hub and has fought hard for it at all levels," states Pinotti, emphasising, "I personally have brought it up at every occasion: Ambassador Bisogniero and the Head of State Major Graziano had to elaborate on the idea. We believe this is an important result. Obviously, now we'll have to work on the adequate implementation of this decision." 
 "NATO's new framework for the south sets the base for a Mediterranean hub that includes information research, consideration of local alert areas and even capacity building in the region of interest with coordination of all operations to be implemented in an effort to ward off threats from the south," the defence minister concludes.
  Tasked with increasing the capacity to identify threats and improve situational awareness, the plan is part of an effort by NATO to strengthen its role in combating terrorism, a key area of concern for President Donald Trump, who has criticized allies for not doing enough against such threats.
  After expressly pointed to the failure of many European allies of upholding the NATO mandate requiring member states to spend two percent of their gross domestic product on military matters, allies have been under pressure to boost their defence spending.
  In a brief statement Wednesday, Secretary of Defence James Mattis called NATO a "fundamental bedrock for the United States," offering comments aimed at reassuring some allies, though admonishing that Washington "will moderate its commitment" to the alliance if they did not increase their spending on defence CNN reported yesterday.
  The meeting of defence ministers is the first since Trump's election and comes after the president's strong words demanding that all those who benefit from the best defence in the world carry their proportionate share of the costs to defend its freedom.
  "We just agreed to create a hub for the south in Naples where about 100 people will asses potential threats and engage with partners," Oana Lungescu of the NATO press twitted earlier Wednesday evening.
  While committed to the southern counter-terrorism centre, NATO has not mentioned when operations will begin.
fb