The EU against Italy over smog battle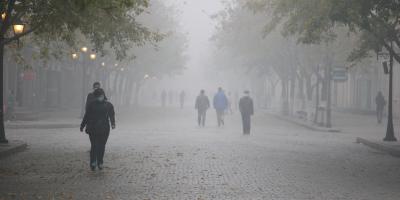 Extremely high levels of Nitrogen Dioxide is persistently found in Italian air
 ROME -- The EU Commission has begun the second phase of infringement proceedings against Italy and other countries – Germany, France, Spain and Great Britain -- for excessive NO2 pollution in the air of major cities such as Rome, Milan, Turin, Berlin, London and Paris.
 Each year, more than 400,000 citizens die prematurely in the EU due to the low air quality. Millions of people suffer cardiovascular and respiratory diseases due to atmospheric pollution.
 The countries which have violated the EU directive of 2008 must explain how they plan to come into compliance of the regulations within the next two months.
 According to the European Commission, the countries "have not faced the issue of their repeated violations of the limits of Nitrogen Dioxide pollution in the air, which poses a grave health risk. The most part of the emissions come from street traffic," and in particular from diesel motors.
 If the State members do not comply with regulations within the next two months -- that is to say, lay out explanations and plans to solve the ever-growing issue – then "the Commission may decide to refer them to the EU Court of Justice."
 In 2013, elevated levels of Nitrogen Dioxide caused nearly 70,000 deaths, which could have been prevented, in Europe -- three times the number of deaths caused by traffic accidents in the same year.
 EU countries must adopt particular preventative plans and stabilising measures to improve the air quality as soon as possible, says the Commission.
 sw