Berdini quits in row with Raggi over new stadium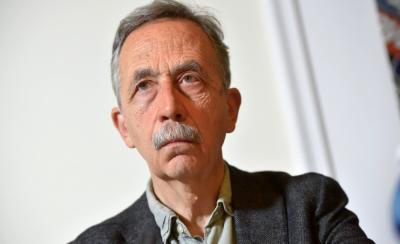 ROME--Paolo Berdini, the alderman for urban planning in the Rome city government, has resigned amidst controversy over mayor Virginia Raggi giving preliminary approval to AS Roma football club for their stadium to be built using public funds.
  Berdini has refused the opportunity to continue working with Raggi's administration and stepped down permanently, climaxing a rift that opened when he claimed to la Stampa newspaper that the mayor had been having an affair with her head of cabinet. The ex-Urban Planner, known in the press as the 'professore rosso' due to his left-wing stance on matters, claims the stadium has gotten out of control but the project is to continue. In the meantime, the Five Star Movement has criticised the press for publicising the chat between Raggi and Di Maio about Marra.
 Although Berdini's resignation is now official there has only been rumours of potential successors. Raggi said as she arrived at the Campidoglio palace: "We are working on finding a substitute, above all someone who talks less and works more. We are swamped with projects at the moment from the stadium to zone planning and prepayment codes all of which has to be worked at diligently and daily." This was her official stance and response to anyone who might ask her what her plans for a successor might be.
 When questioned on the future of the stadium she answered: "There will not be any pouring of cement, rather I am sad that certain journalists have taken it upon themselves to invent stories and truths that frankly do not exist." "There is no agreement but we are working to discover is there middle way to be taken. Changes to the project are based on a great deal of factors. This project started with the previous administration we are trying, as far as possible, to reconcile it with our vision." Berdini claims he finally quit due to the fact that the council gave preliminary approval to AS Roma to build the stadium.
 In response to the ex-environmental councillor, Paola Muraro's comments to La Stampa claiming that the mayor's office was surrounded by groups of people with power that controlled it she had this to say: "Right now we are trying to understand who these people with power are… In any case if anything new happens tomorrow let me know." It was a response tinged with a little more than irony as she entered the capitol building.
 "Raggi really trusted Marra. She was wrong and has apologised. It is only because of this apology that we have been able to move on." These are the words of Luigi Di Maio when he was interviewd on Rai 3. The Vice President of the Chamber of Deputies then mentioned the text message sent to Marra from the mayor: "Yesterday there was an attempt to defame me during my meeting with three journalists. If they share falsehoods it is my obligation to sue them. Not one of the journalists who wrote those shameful untruths bothered to call me. I would have answered and read every text message. As long as the directors of those papers would apologise on their reporter's behalf and I will not sue."