Palliative sedation case prompts euthanasia discussion?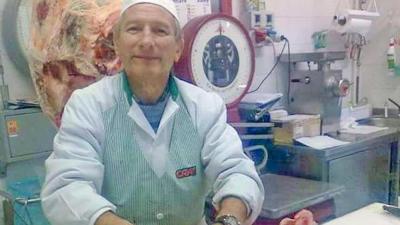 Dino Bettamin was a butcher by trade from Montebelluna, Veneto
 ROME -- "I want to sleep until I die, without any more pain," said 70-year-old butcher Dino Bettamin, having suffered for five years from amyotrophic lateral sclerosis. Indeed, his wishes were obeyed, refusing any treatment and passing away with palliative sedation.
 Bettamin's is the first case of 'profound sedation' administered to an ALS patient (a form of motor neurone disease).
 "It was a clear request for sedation based on irrepressible agony, even with medication and psychological treatment," said nurses from the 'Cura con Cura' private society for home care, "not to mention all the support and professionalism of those who were with him throughout the various phases of the disease."
 "My husband was lucid," said Bettamin's wife after his passing, "and he made his choice. So after the last serious respiratory problem, he started to make his course."
 On Feb. 5, the medical team caring for the 70-year-old increased his dosage of sedatives and other medication.
 "He never asked to turn off the life-support machine," said one of his nurses, "even though it is allowed in cases of profound sedation. Actually, the idea of dying of suffocation terrified him. He opted for a choice in line with the law, bioethics and his great faith."
 After his wife had made sure all procedures had been carried out to her husband's personal request, Dino Bettamin passed away Monday.
 sw