Smoke and mirrors: dairies pollute milk and cheese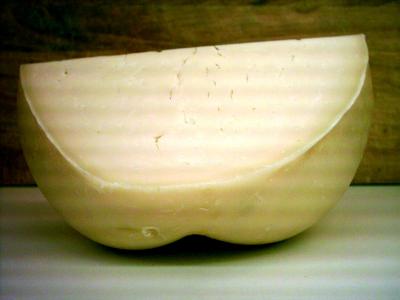 No smoke without fire? Provolone cheese
 NAPLES-- Shocking discoveries relating to malpractice by a number of southern Italian cheese makers have potentially opened the lid on poor hygiene and shortcuts throughout the industry, police say. 
 When customs officers stopped and searched trucks carrying silos full of milk, it came to light that the liquid they contained was bubbling. This was of interest to the military who had already been investigating Mozzarella that fraudulently carried the DOP label.
 "The milk is old, is fermenting and for this reason it is breaking the seal of the silo," the driver told finance police running the investigation, code named "Aristeo."
 He drew a disturbing picture and the investigation has led to the arrest of Salvatore and Luke Bellopede, Vicenzo and Antonio Croce, the administrators of Sorrentino cheese factory in Santa Maria la Carità outside of Naples, the police said.
 In addition to the those from Sorrentino, Gennaro Falconiero, the head of the San Maurizio cheese factory that is based in Frattaminore and Orta di Atella was also arrested. 
 Milk in this poor condition is remarkable as it comes on the back of a discovery on Friday that proved the Bellopede dairy farm had been smoking provolone using carton containing inks and glue rather than the legally sanctioned wood chips.
  The first phase of this investigation started when the public prosecutor of Santa Maria Capua Vetere discovered illuminating communications.
 Amongst them was talk of old milk being used and to simulate the flavour of mature cheese as well as sub-standard mozzarella.
 Further to this is the use of baking soda in the process.
 Now it has come to light that the use of baking soda in the cheese making process to aid fermentation is an open secret used by larger producers in the industry.
 At this moment the milk is being further analysed by police forsensic scientists in order to work out the cargo's exact contents. 
 A video posted by Il Messaggero showed the extent of the malpractice. 
 jp-tl