Nadine and others' bank records arrived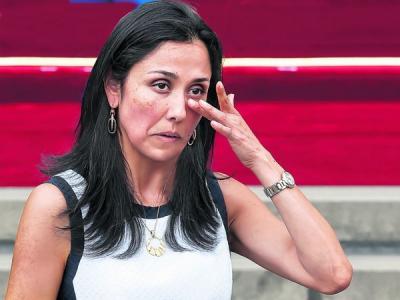 Ex-First Lady of Peru, Nadine Heredia, under investigation for usurpation of functions
 LIMA -- The Peruvian parliament's President of the Commission of Control, Héctor Becerril, who is investigating ex-First Lady of Peru Nadine Heredia for alleged abuse of office, has informed MPS that documentation regarding the bank records of those under investigation including the would-be FAO employee has been obtained for perusal by investigators, Peruvian media reported last week end.
 "On  the basis of the information which has arrived we will determine if other characters are under investigation," the President told news site Peru21.
 The wife of the ex-Peruvian President Ollanta Humala formally was classified as  indagata or  "under investigation" Jan. 17 due to allegations of abuse of office and money laundering.
 The Congressional Commission of Control also agreed for the ex-President of the Council of Ministers, Pedro Cateriano, to be put under investigation, Peru 21 said.
 jp-sw