EU wants immediate answer from Italy over FCA scandal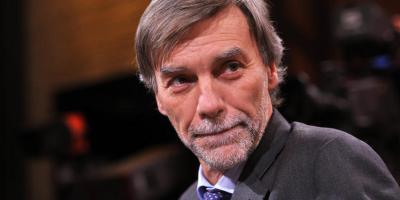 Graziano Delrio, Italian Minister of Infrastructure and Transport
 ROME -- The EU have asked Italy to give an answer as soon as possible to the Fiat Chrysler Automobiles scandal, in which the Italian-controlled seventh-largest auto maker is accused of having broken the Clean Air Act, claiming, "We have repeatedly asked Italy to present convincing answers soon. Time is running out because we want to conclude the discussions shortly on the compliance of Fiat."
 Fiat 500, Doblo and Jeep-Renegade are the FCA models for which the German Ministry of Transport asks the EU to guarantee the call for the alleged emission violations.
 In the absence of a reply within the mediation process between Italy and Germany on the Fiat 500 emissions, Brussels could take action, potentially involving infringement proceedings.
 The European Commission is trying to set a date for a meeting with the two sides for the beginning of February, determined to close the file within the next few weeks.
 Minister of Transport for Italy, Graziano Delrio, said that, despite allegations, there are no illicit devices to be uncovered, claiming, "The Germans have said that among the legal devices, there are some unusual components, but we have said that this is not so," further noting that, "It is the authority of each state to decide whether a device is lawful or not. We have said nothing about the Volkswagen (…) Since we have respected them, they must respect us too."
 Germany, however, have reported illegal mechanisms found in a Fiat-Chrysler car, detected as part of the expert analysis of the German commission of inquiry.
 The German Minister of Transport, Alexander Dobrindt, said of the case, "Following the revelations of the VW manipulations back in 2015, the Ministry (of Transport) has set up a commission of inquiry which worked up until May, in which many vehicles underwent testing. Among these were several Fiat Chryslers. And the answer from experts, without a doubt, was that these vehicles had used an illegal shutdown mechanism."
 sw