Italy records 'first year of deflation in 57 years'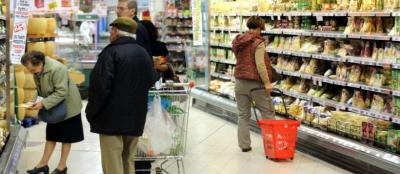 ISTAT figures show 2016 as a year of deflation in Italy
 ROME -- The year 2016 showed Italy to be in deflation for the first time since 1959, despite prices in other European countries rising, an ISTAT survey revealed Thursday.
 In Europe as a whole, prices rose an average of 1.1 percent last year, but not in Italy, where they fell 0.1 percent compared to 2015, indicating a low internal consumption rate as families continued to put off spending.
 This is the first time the Bel Paese has lived through a year of deflation in 57 years. Italy's record for inflation in recent years was in 1980 when it hit a high of 21.2 percent.
 However, despite the overall deflation, the data from Italy's national institute for statistics ISTAT show that in December, prices rose more than expected with a 0.4 percent increase from the previous month, boding well for this year, Il Sole 24 ore reports.
 Core inflation, calculated net of fresh food and energy products, remains positive, rising by 0.5 percent, despite showing slower growth than the 0.7 growth figure in 2015, writes Il Sole.
 The recovery of inflation in December 2016 was mostly due to transportation which was at a rising figure of 2.6 percent, non-regulated energy products (+2.4 percent) and unprocessed foodstuffs (+1.8 percent).
 Head of the International Monetary Fund Christine Lagarde said that in 2017 we could see "a stronger and more sustainable growth on the global scale," Il Corriere della sera reports.
 nkd