Campania cultural czarina keeps Naples guessing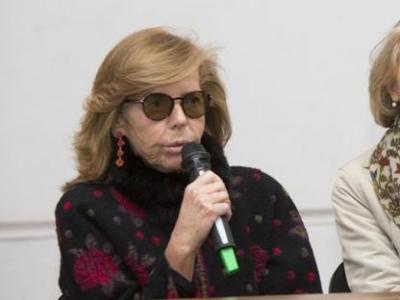 Cultural Czarina: Patrizia Boldoni
 NAPLES - After announcing her resignation from her jobs as President of Scabec (Regional Cultural Heritage Company) and special "Councillor delegate" of Cultural Heritage for the Campania Region under embattled governor Vincenzo De Luca just days before Christmas, Patrizia Boldoni evidently reversed herself by staying in office and officially summoning the regional Scabec board meeting set for Friday, official sources said. 
 Due to fiscal and legal troubles, the president handed in her resignation last week to De Luca who, the following day expressed his thanks in a public note. "I'd like to personally communicate my appreciation for Ms Boldoni's dedication and work carried out with passion and professionalism. Her decision deserves respect and is an important sign of correctness and transparency for everyone."
 The regional consultant reacted to the leader's words on the eve before Christmas by underlining how the governor had known about her fiscal troubles for a long time, sources said. Measured by her current presence in Scabec and summoning members for the upcoming board meeting, she does not seem ready to stand by her originally intended twin resignation.
  Ms Boldoni, credited with introducing De Luca to Neapolitan high society circles and organising expensive gala dinners to raise funding for his campaign, would either resign during the board meeting or sit tight and take some extra time. In case of the latter, it will be up to the governor to intervene and make a decision.
 Once married to the former president of the Naples football team, Corrado Ferlaino, "business woman" Ms Boldoni and her family are not new to fiscal troubles. With accusations prescribed in 2015, the ex-club owner had been charged with withdrawing 30 million Euros owed to the treasury and moving the money to offshore companies around the world. 
 The Scabec president now owes the equivalent of dlrs 2 million to the internal revenue service in addition to other legal problems, where she is on trial for allegedly having fraudulently withdrawn money due to the government. Last year in October a bailiff had already tried notifying a repossession act "to a third party" for a sum of 2.2 million euros.
 With last year's citation, the government plan has been to take back money for eight years of IVA (VAT tax) evasion through repossession of Boldoni's monthly salary that she earns from the state.
 To make matters worse, investigators claim that the manager donated 3 million Euros to her daughter after receiving notification of an internal revenue service inspection on Dec. 23, 2011. Now she risks up to four years of imprisonment, judicial sources say.
 In the meantime, some banks that work with the regional company have blocked their overdraft, risking complete paralysis for public cultural funding. Paradoxically, the president is legally responsible for Scabec and will have to indicate a representative to protect the interests of the company against her own.
 The governor chose Boldoni as a consultant for Cultural Heritage because of her "high profile inferrable from her professional and cultural curriculum vitae, with particular reference to her proven qualified work in the private sector."