New Turin art exhibition, 'From Bombs to the Museum'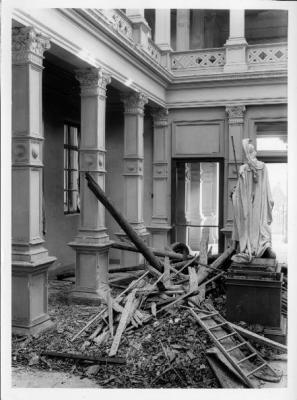 The modern art gallery of Turin destroyed by bombs in the war
 TURIN -- This northern city's Modern Art Gallery (GAM) is holding a new exhibition entitled 'Dalle bombe al museo' (From Bombs to the Museum), tracing the journey of the rebirth of modern art in Italy after the isolation of fascism, from Dec. 14, 2016, to May 14, 2017.
 Between 1940 and 1945, during the Second World War, Turin underwent a series of air raids and many areas of the city were seriously damaged by the bombs. Amongst the important buildings harmed was that from 1880 which housed the collections of the Civic Modern Art Gallery, which was bombed and left partially in ruins, with some big sculptures that were not able to be transferred elsewhere also damaged. At the end of the war, a newly liberated and democratic Turin re-imagined its future.
 From Bombs to the Museum traces the journey of the rebirth of modern art in Italy as it emerged from the twenty-year period of authoritarianism and isolation that the fascist regime imposed. The reconstruction of Turin's Modern Art Gallery should be taken as an example of the most expansive reconstruction that Italy, with extraordinary vitality and energy, began in 1945 and undertook throughout the following ten years.
 The new gallery was opened in 1959 and is now the city's location for discovering the art of our time, at a crossroads of dialogue between Italian and foreign art. Over 60 works of painting and sculpture are displayed here, interweaved with 90 photographs from the period, and with an ample selection of tables and architectural designs, letters and original documents.
 All along the pathways of the museum, there are armchairs, tables and lamps that reconstruct some of the original furniture of the gallery, documenting the designs of those years.
 Thus, the exhibition interweaves history, art, architecture and design, through this project by architects Carlo Bassi and Geoffredo Boschetti -- to bring to light the extraordinary ability of an entire city to transform the deformity of war into an assertive idea for the future.
 GAM - Galleria Civica d'Arte Moderna e Contemporanea
 Via Magenta 31 - Turin
 Opening times: Tuesday - Sunday 10 a.m. - 6 p.m., closed on Mondays.
 Entrance fee: € 10 - reduced fee € 8
 INFO: Centralino tel. 011 4429518 - Segreteria tel. 011 4436907
 E-mail: gam@fondazionetorinomusei.it
 nkd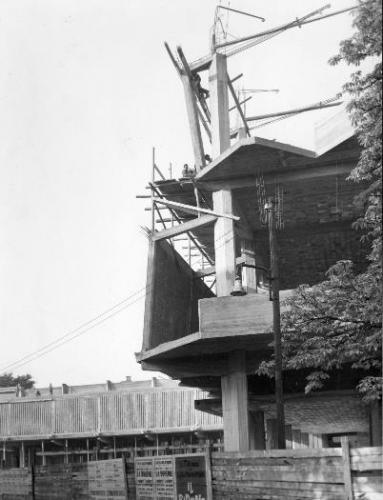 Damage to the art gallery