Obituary: Julian Bees, bohemian founder of ANSA English service
  Julian Bees, who died in May 2015 at the age of 74, was the driving force behind the first English service of Italy's top news agency ANSA, in the late 1960s. A graduate in Politics, Philosophy and Economics from Oxford, he combined a passion for Italian life and politics, of which he had an encyclopaedic knowledge, with a love of words and a deep analysis of events, which he communicated to generations of colleagues with his trademark wit and journalistic rigour.
Named desk chief in the early 1990s, he continued to run the English service until 2000, writing about every conceivable subject in a sharp and telling way, and passing onto younger members his enthusiasm for meticulous work enshrining the best tradition of 'Anglo-Saxon' journalism.
In earlier days, from the 1960s to the 1980s, Julian's bohemian flat overlooking Campo de' Fiori, its corridors lined floor to ceiling with books, was a crossroads for countercultural types of all kinds, ranging from Beat poet Gregory Corso to 'soixante-huitard' leader Daniel Cohn Bendit, anarchic theatre actor Carmelo Bene and British art forger Eric Hebborn.
All this was a far cry from his 'haute bourgeois' roots as the son of a plastics inventor and a society beauty and musician.
A man of big appetites and great generosity, Julian also welcomed generations of young Italian leftists, and had long-running collaborations with left-wing dailies Il Manifesto and l'Unita'.
As well as countless translation jobs, literary and technical, Julian produced a constant stream of other projects, including the Italian football World Cup magazine Italia 90 and the airport magazine Follow Me.
His later years were spent entertaining friends in a 'buen ritiro' at Caprarola, despite having sustained a hairline fracture of the neck in a car accident, while continuing to work hard in a variety of areas including web TV.
Julian Bees is survived by his two sons, Myrka and Sebastian. 
dg
Revolutionary: Bees in younger days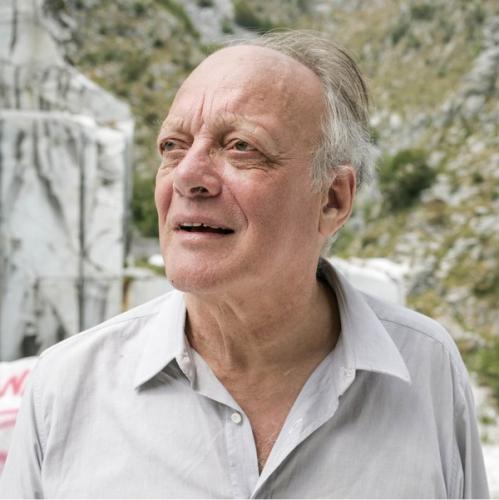 Julian Bees, a recent photograph