Air Vallee launch direct flights to Libya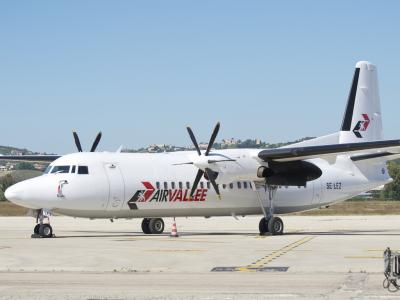 RIMINI – New direct flights from Italy to Libya shall be made available by the Italian Air Vallee company from Jan. 2017 onwards.
 In awaiting the reactivation of their licence on the part of ENAC, the Italian national aviation service, Air Vallee has just signed an agreement with the ARAL SEA Society of Tripoli, thanks to work of architect and president of Italo-Libyan Commerce, GianFranco Damiano, to reopen the air route which joins the Rome Fiumicino airport with the International Airport in Tripoli, Libya.
 At this moment in time, Air Vallee is the first and only European air company which offers direct flights to Libya without a stopover, a tangible signal for the easing of tensions and a welcoming of commercial rapports between countries of the African and European continents.
  A total of 6 weekly flights to and from Libya shall be scheduled, operated by the Air Vallee company, with aircrafts that also touch down in Dusseldorf in Germany, Paris in France and Manchester in the United Kingdom. It is in fact currently forbidden for Libyan companies to operate in Libya-Europe routes.
 Thanks to the approval of the Italian Foreign Minister and of the Libyan authorities, (supported by the historic links between the two counties of the Mediterranean), the Air Vallee flights shall be activated from Jan. 16, 2017, allowing the Libyan population to travel to Italy and resurging relations with the African continent.
 The flights will be operated from Monday to Saturday, using JET aircrafts with a capacity of 180 people. The novelty comes with the tariff: the proposed tariff is 650 euros for departure and return, tax included (with only one hand luggage bag). The company also shall offer a wide choice of available flight times, and are direct, taking approximately one hour and 40 minutes to arrive in Libya from Italy without stopovers.
 All the details to learn more regarding these Air Vallee flights are available on the website: www.airvallee.it from Dec. 1, 2016.
 Air Vallee is an Italian regional aero-company, using 100 percent Italian resources and workforce. Born in 1987, the company now has a base in the International Airport of Rimini – San Marino Federico Fellini.
 sw