NGOs slam 'Narcos' link to Milan Montenegrin investment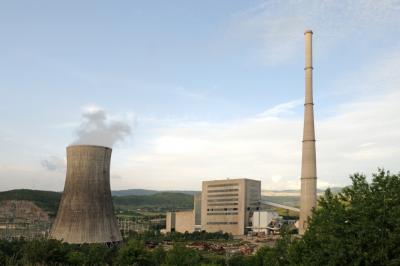 EPCG power plant in Pljevlja. Photo Credit: EPCG
 MILAN -- Public funds from Italy's business capital have been drained as the company A2A disastrously invested huge sums into the Balkan energy provider EPCG with shady links to a Montenegrin bank with alleged dealings in Balkan drug money, the IRPI centre for investigative journalism reported Wednesday.
 Since 2009, citizens of Milan and Brescia have owned 40 percent of a brown coal power station, as well as the mine that fuels it -- as these are owned by A2A, the biggest multi-service company in the north of Italy, of which the predominant shareholders reside in Milan and Brescia, reports Lorenzo Bagnoli in the IRPI report published by Il Fatto Quotidiano.
 The plants are located in Pljevlja in Montenegro, a commune next to the border with Serbia smothered by the fumes of the plants.
 It is here that A2A -- of which the communes of Milan and Brescia are 51 percent shareholders -- has invested 457 million euros without earning even one euro in dividends
 This is money has been eaten up by the quotas of EPCG, the ex-Montenegrin electricity provider that has now been privatized, and those of Rudnik Uglja Pljevilja (RUP), the citizens' brown coal mine.
 The power plant is outdated -- it functions with the most polluting type of carbon there is, bought for figures outside of regulated market conditions, and the EPCG, up until 2013, had not collected a single euro of bills from the Montenegrin citizens.
 These are some of the causes of the economic disaster that this investment has been -- "still involving 20 million euros of debt," writes Bagnoli in Il Fatto.
 "A year ago, Matteo Renzi admitted that carbon is the enemy. If that is so, foraging for it in the Balkans is a huge betrayal. It is time that the mayors of his party put an end to A2A's disastrous choice," said Antonio Tricarico from 'Re:Common,' an NGO that investigates Italian "shady investments."
 In its latest budget, A2A admits that within 2021 the Pljevlja plant must be closed down. It has now lost its value by at least 200 million euros, and the mine has eaten up another seven million.
 Selling the plant -- even if they wanted to -- would be a huge challenge. There was talk of opening a new plant, 'Plijevlja 2,' more modern and "clean" with money from Czech Republic's banks, but the funds were withdrawn in the end.
 Prime Minister of Montenegro Milo Djukanovic has been leading the country since 1994, and during the years of unrestrained privatizations in the Balkans, he needed foreign partners to inject liquidity into the country's failing economy -- he found Berlusconi's Italy.
 Berlusconi promised that Italy would be Montenegro's main energy partner -- one of the few promises that Berlusconi maintained throughout his career.
 Milo Djukanovic's brother, Aco Djukanovic is the owner of the Montenegrin bank, PRVA Banka, which holds 11 percent of shares of the Pljevljia mine. The bank has been subject to many investigations as has tried to hide the accounts of many huge Balkan 'narcos,' like Daro Saric, the head of a paramilitary squad who between 2009 and 2011 was Europe's main cocaine provider.
 A2A's funds have also passed through this bank, precisely when it risked closing because of lack of liquidity. Since then, the links between Aco Djukanovic and A2A have been becoming tighter. And EPCG is in turn a 26 percent shareholder of PRVA Banka -- the consequence being that A2A owns 9.8 percent of a bank accused of cleaning up Balkan drug dealers' money, and even of having Italian mafia links.
 On Oct. 14, the president of A2A Giovanni Vallotti announced to Milan's municipal councillors that they were looking into a possible exit strategy to leave Montenegro. Saving what they are able to save from this investment and leaving by March will not be easy, firstly because of the time, and secondly because of political reasons.
 Time-wise, it would take seven years to pay back 250 million euros, without the possibility of keeping a representative on the Montenegrin board, so how would A2A be able to guarantee that the Montenegrin government would respect the pact? -- they say that the Shareholder Agreement clearly and formally binds them to this, according to the IRPI centre of investigative journalism.
 A2A may have been cheated by its Montenegrin associates, but there may be conditions that would convince the northern Italian company to stay -- a big financial evaluation is in order for the Milanese-based multi-service company.
 nkd