Precious 17th-century painting disappeared then re-found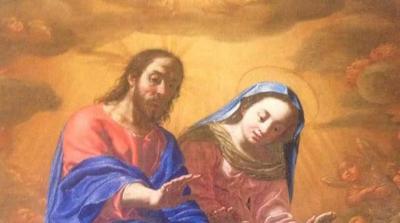 'The Forgiveness of Assisi' by Jean L'homme
 NORCIA -- A painting dating from the 1600s disappeared from a church in this earthquake-hit town, and was subsequently found by the local priest, police sources said Tuesday, while trying to reconstruct the course of events.
 The precious work 'The Forgiveness of Assisi' painted in 1631 by the French painter John L'homme, who worked for Pope Urban VIII, disappeared from the church of Saint Stephen, in Nottoria di Norcia, and was then found by the village priest.
 Carabinieri police from the artistic and cultural heritage safeguard group are investigating in order to reconstruct what actually happened, even if it was just a local inhabitant of the village who took the 17th-century painting in order to keep it safe in anticipation of new tremors.
 It was Professor Alberto D'Atanasio who denounced the disappearance on social networks -- "I feel robbed of a part of my sense of belonging and thus of my identity. I re-felt a sense of old nostalgia which is still vivid. I have no faith any more except for in that which I try to know myself," D'Atanasio said about the painting that he specialized in after his degree.
 The professor, who found out about the disappearance from an ex-student, begged social media users to share the pictures of the painting so that it could not be sold. But luckily, 'The Forgiveness of Assisi' was mysteriously re-found by the local priest and investigations are underway.
 nkd