Italo Calvino's 'Palomar' in Teatro dell'Orologio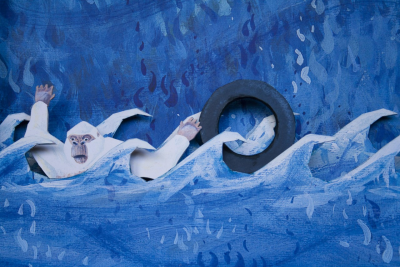 The piece is performed on a miniature theatre of card
 ROME -- Pensée Visible presents Italo Calvino's 'Palomar' in Teatro dell'Orologio of the Eternal City from Nov. 12 to 13.
 The play is based upon the great work of one of Italy's finest writers, yet with a twist. The piece is performed on a miniature theatre of card, in which designs and characters are proportional to the scale of the theatre.
 This form of theatre, popular in England throughout the 19th century, has today been reborn and given new life, becoming a way of enhancing the poetic word.
 'To understand oneself and the world around us' -- this is the concept behind Palomar, which perfectly coincides with the goal of those behind this particular theatrical project.
 With his silences and inextinguishable desire to watch and witness, Palomar reflects upon hundreds of aspects of existence, often focussing upon things often considered banal, such as the reflection of the sun on the sea, or even metaphysical mysteries.
 Saturday Nov. 12: 20:00pm
 Sunday Nov. 13: 17:00pm
 For booking and info: biglietteria@teatroorologio.com // 06 6875550
 sw