Italian-Serbian business relations climax in Belgrade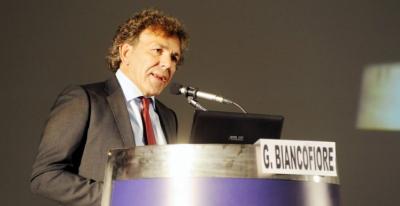 Gerardo Biancofiore, president of the PMI International Group for ANCE, the national association of construction
 BELGRADE -- Gerardo Biancofiore (president of ANCE, the National Association of Construction) says Italy is the biggest commercial partner in Serbia, and from Wednesday onwards will be in Belgrade promoting the number of PMI (small and medium sized businesses) within the construction sector.
 "We are the biggest commercial partner of Serbia. Trade carried out in 2015 reached 3.7 billion euros. As well as exporting cars, machinery and material products, Italy is rapidly recovering ground in the construction and infrastructure market also, after the dark post-war era. Through our mission, we want to open more prospects and encourage more opportunities for the small highly qualified businesses 'made in Italy'" said Gerardo Biancofiore. He is convinced that the mission in Serbia, from Wednesday to Thursday in Belgrade, can activate a dynamic of notable interest for the construction sector of their PMI's.
 "We want the possibility of an Italian-Serbian exchange," explained Biancofiore, "enhancing options connected to interventions and projects within big international entities like Bers e Bei, financial and legal implications, and programmes linked to the infrastructure of transport, hospitality, tourism and energy networks."
 Some of the interventions over the two days are labelled 'Italy and Serbia: Building together', headed by such figures as Massimo Rustico, Minister of Foreign Affairs, Gabriele Scicolone, president of Oice and Giuseppe Manzo, Italian Ambassador in Serbia.
 "I reiterate-" concluded Biancofiore, "that the collaboration of such activities, in which Italian construction companies can interact with Serbian businesses, is the birth of a partnership within nearly all business sectors. In particular, we are in the process of securely offering an important contribution within programmes of infrastructural investment which will be evaluated over the course of these two days in Belgrade -- regarding the infrastructure of transport, hospitality, tourism and energy."
 sw