Book launch at Historical Museum of Liberation, Rome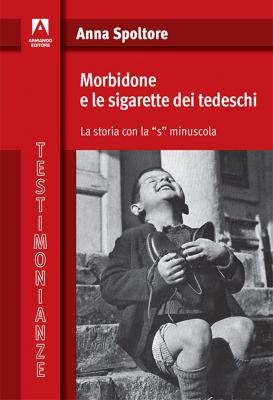 New book of Anna Spoltore 'Morbidone e le sigarette dei tedeschi'
 ROME – The new book of Anna Spoltore 'Morbidone e le sigarette dei tedeschi' shall be presented to the public in the conference room of the Historical Museum of Liberation, Friday at 17.30.
 The Historical Museum of Liberation is not merely a museum, but a historical iconic monument of cultural heritage, displaying relics, library collections and authentic graffiti pertinent to the struggle of Roman Liberation or the 'Roman Resistance' against German forces.
 The construction in via Tasso was a point of imprisonment and torture during the Nazi occupation (from Sept. 8, 1943 to June 1944) and now stands as a symbolic structure for the collective memory of those martyrs who fought for the constitution of the Italian Republic.
 The narrative of Spoltore's book revolves around personal testimonies from World War Two, revealing the hidden solidarity of the partisan population, working for the liberation of their country with courage, audacity and spirit.
 For more information, email info@museoliberazione.it
 sw