Obituary: Dario Fo, actor and activist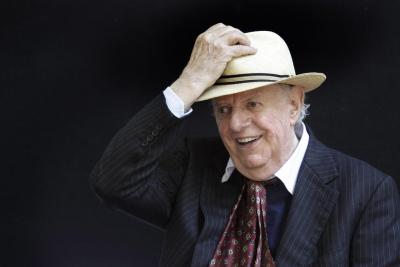 His works supporting society's oppressed won Fo the Nobel Prize for Literature in 1997
  ROME -- Internationally acclaimed actor, playwright, theatrical mastermind and political campaigner, the colourful Nobel Prize winner Dario Fo once claimed, "I do not fear death, yet neither do I await it. Death arrives as the right conclusion to a life lived well."
 The flamboyant figure achieved a plethora of impressive -- sometimes controversial -- accomplishments over his 90 years, particularly recognised for his use of theatre as a satirical vehicle to relay a political message or even criticism. His works often championed the marginalised and oppressed, a feat which won Fo the Nobel Prize for Literature in 1997, making him the first Italian playwright to win since Luigi Pirandello.
 Talented director, scenographer and producer, Fo's artistic abilities were seemingly endless. His vibrant career in theatre started during the 1950s through a collaboration with Franco Parenti on radio variety shows. His independent piece 'A Finger in the Eye,' 1953, gained box-office success for its clever parody of world history.
 In 1954, Fo married the woman who would be his only love and life-long companion, Franca Rame. The following year brought the birth of their son, Jacopo. Rame worked alongside her husband as a partner in their three theatre companies until her death in 2013, aged 84. Fo considered his wife a true soulmate, stating even after her passing, "she is always with me…I call her and she responds."
 A variety of politically charged plays were written and performed over the years following their wedding -- often satirical, unafraid to openly challenge contemporary issues. This sometimes left Fo in trouble however, as the U.S government denied the star entry back in 1967 as a result of his scandalous piece 'Throw the Lady Out', thought to be attacking capitalism and the Vietnam war.
 The premier of 'Mistero Buffo' ('Comical Mystery') in 1969 was also met with scandal and outrage, as many perceived its provocative content to be blasphemous. Nevertheless, the performance, which consists of a series of small plays, is still recognised today as momentous piece of post-war theatre.
 With the year 1970 came 'The Accidental Death of an Anarchist', considered a modern classic and possibly the most recognised of Fo's collection in the UK. The farcical spectacle follows the fictional tale of the death of Giuseppe Pinelli and achieved rave reviews on a global scale.
  The theatrical prodigy continued to create thought-provoking and inspiring works for many successful years following. It appeared that if there was a problem within society, a current topic which provoked comment, Fo was determined to tackle it. 'Hush! We're falling!' for example, written in 1990, centred around the themes of HIV, AIDs and the Gulf War.
 Having had his plays translated into 30 different languages, either sparking uproar or commendation, it is certain that the legacy of Dario Fo is engraved in Italian history and culture. Even when in hospital, aware of the deteriorating state of his health, Fo stayed true to his comic roots, joking, "life is like a game of scrummy. You can win or lose, but remember it is exactly that -- a game."
Dario Fo was born March 24, 1926 in Varese, Lombardy. He died Oct. 13, 2016, aged 90.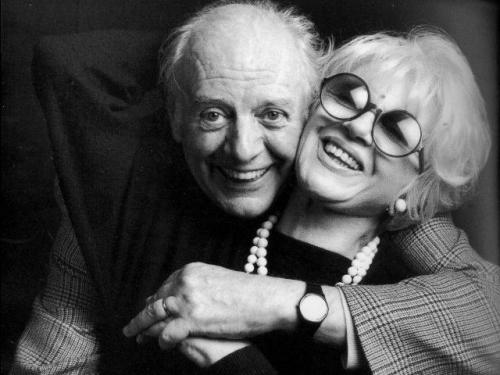 Dario Fo married Italian actress Franca Rame in 1954