Dario Fo, artist, activist, Nobel Prize-winner, dies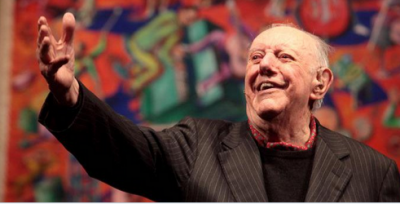 Dario Fo, Nobel Prize-winning dramatist
 ROME -- Dario Fo, the Italian Nobel Prize-winning dramatist and all-rounder of the arts, has died Thursday morning, aged 90, Milan's Sacco hospital said.
 The late great actor, dramatist, director, writer -- also painter, set designer, and engaged activist, passed away Monday morning after spending the previous few days in Milan's Sacco hospital. He had been suffering from strong back pains for about two weeks before his death.
 According to the first reports, still not yet thoroughly confirmed, he was being hospitalized for pulmonary problems.
 His wife, the actress Franca Rame, had already died aged 84, May 2013, in their Porta Romana home in Milan.
 Fo is the last Italian to have won the Nobel Prize for literature. He was awarded the prize 19 years ago, Oct. 9, 1997. The Swedish academy awarded it to Fo "because, following the tradition of medieval jesters, he mocks power, restoring dignity to the oppressed."
 Italian Prime Minister, Matteo Renzi, has said that "with Dario Fo, Italy loses one of the great protagonists of theatre, of culture and of the civil life of our country. His satire, his research, his work on stage, his versatile artistic activity all remain as the heritage of a great Italian in the world. I send condolences from me personally and on behalf of the Italian government, to his relatives."
 Italy's Culture Minister Dario Franceschini tweeted that "The great Dario Fo has left us. I still have the mental image of his joy as he described all of his objects at the opening of Verona's Fo Museum."
 Bepe Grillo, leader of the Five Star Movement, also commemorated him on his blog, reading "Today Dario Fo has gone. We remember him with his speech from the stage on piazza Duomo Feb. 19, 2013, when he said with his powerful voice -- 'Do it yourselves!' You will be with us always, Dario."
 nkd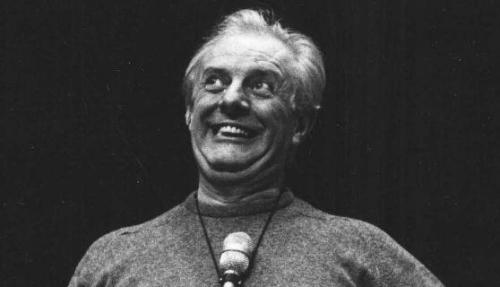 "Italy loses one of the great protagonists of theatre, of culture, of the civil life of our country"