Ex-Roman mayor interrogated about Metro C money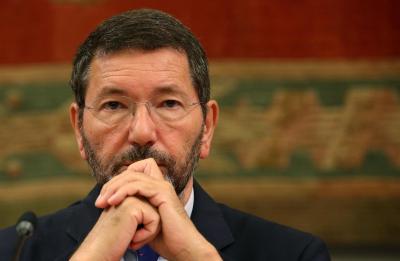 Ignazio Marino, ex-Mayor of Rome
 ROME -- The ex-mayor of the capital, Ignazio Marino, was interrogated for almost five hours by the public prosecutor, Erminio Amelio, on the subject of the presumed swindle of 320 million euros behind the pretext of the unfinished Metro Line C works in The Eternal City, 'Il Fatto Quotidiano' reports Tuesday.
 Marino was called up by the prosecutor Monday as a person who was informed about the details of the case, but they are investigating a further 13 people. Amongst these are heads of the contracting company of the Metro C, and of the Rome metro station contractors, who are based in the Campidoglio.
 Others amongst the group being interrogated are Guido Improta, the transport councillor, Ercole Incalza, the ex- head of the technical mission at the Ministry of Infrastructure.
 The public prosecutors contest a series of "tricks" and "fraudulent acts" in relation to the existence of the reserves, and thus the relative costs to pay to the General Contractor, as well as illicit and illegitimate procedures that were carried out in the offices of the municipal administration of the Ministry of Infrastructure.
 Even the European Court of Auditors had opened up an investigation into the Metro C line, calculating the damage to be 230 million euros worth of public taxes. They started up their own investigation, also involving Marino.
 nkd