'Italy and Montenegro-Building together' business project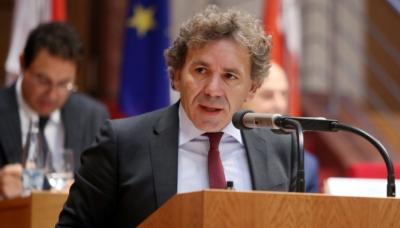 Gerardo Biancofiore, International President of ANCE
 ROME -- Gerardo Biancofiore, SME International President of ANCE - the National Association of Construction Workers, is in charge of ANCE's new business construction mission in Montenegro that will take place September 21 and 22, the association says Wednesday.
 Various Italian construction companies are preparing themselves for the Montenegro Mission planned for late September in its capital, Podgorica. The project led by Biancofiore is entitled "Italy and Montenegro - Building together", and is being organized by ANCE together with the Foreign Affairs Minister, the International Cooperation and the Italian Embassy, and in collaboration with Belgrade's Ice Agency, also with the support of the Economic Development Ministry.
 The sectors of primary interest for the construction companies will be transport and health service infrastructures, renewable energy and accommodation capacity.
 "Our initiative has an extremely concrete starting point. We bank on offering business opportunities for sectors in which the Montenegrin market offers brilliant prospects for our companies. Throughout the course of the work, the legislative and regulatory profiles with be analysed and elaborated upon, just as the financial tools proposed by international entities: from structural fund in general, to the European Investment Bank. Representatives from some of our top companies will elucidate their experiences in Montenegro, and in turn, the local institutional representatives will present their own principal development projects," says the ANCE president.
 Biancofiore then explained that ANCE will carry on monitoring the progress of the companies after those two days in September, unlike any previous projects organized by the construction association, with a desk in place precisely to facilitate conclusions and agreements and to provide information about calls for bids and local developments for any companies interested. The expected period for this desk's activities is from November 2016 to March 2017.
 nkd