Doctors call on Savino to scrap anti-vegan bill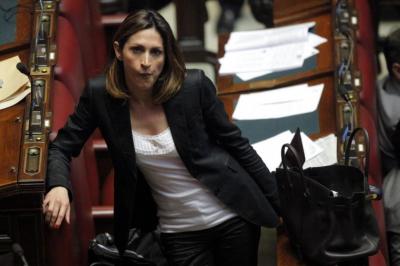 Forza Italia politician Elvira Savino
 ROME -- Doctors have urged Italian politician Elvira Savino to withdraw her proposed law which would criminalise parents who "impose" vegan diets on their children, arguing that such a diet has a positive impact on a child's health.
 Doctors from Washington have carried out extensive research which has proved that a vegan diet can reduce the risk of obesity amongst children, as well as lowering the risk of coronary heart disease, several forms of cancer, and many other health problems.
 For this reason, the Physicians Committee, a non-profit doctors' organisation of around 12,000 physicians, is urging Italian law maker Elvira Savino to withdraw the bill which could send parents imposing vegan diets on their children for periods up to one year. They claim that a vegan diet can provide health benefits "in all phases of the cycle of life."
 Savino's bill goes against efforts made by Chiara Appendino, the mayor of Turin, who has tried to encourage vegan diets amongst children in order to "safeguard the health of the Italian population with a vegan diet."
 "It's not forbidden for children to eat Barilla and beans," said Agustina Saenz, M.D., M.P.H., Director of Nutrition Division and Policy at the Physicians Committee, who was the one to originally make contact with Savino about her bill.
 "Instead, parents encourage their children to follow vegan diets so that they can grow up to be stronger and more resistant to illnesses, with a diet based on fruits, vegetables, and cereals," Saenz added.
 Turin's Mayor Appendino, as part of her five year plan for her city, expressed her agreement with vegan diets for children, saying "the promotion of vegan and vegetarian diets for children is an important step in safeguarding the health of our citizens."
 "Along with the help of medical experts, nutritionists and politicians, we can promote a culture of respect in our schools, teaching children to eat well," she continued.
 The Physicians Committee offers advice and guidance to parents who want to start a vegan diet for their children, but says that it urges any parents considering this to consult a paediatrician first.
 se