Turkish colonels make getaway via Italy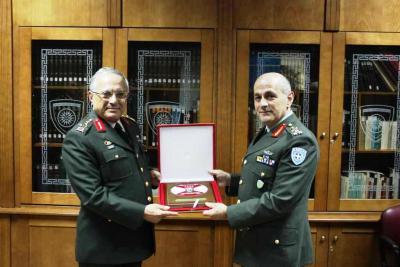 Ilhan Yasitli, left, is thought to have escaped through Italy on his way to Holland
ROME — Two attachés reported to have been involved in the Turkish military coup are thought to have escaped through Italy with their families on their way to the Netherlands, according to claims made by Erdogan's government. 
 Ilhan Yasitli, a colonel in the army, and Halis Tunc, a colonel in the Navy, are said to have run away on August 6, but their absence had already been noted at a NATO meeting a week before. 
 Turkish Minister of Foreign Affairs Melvut Cavusoglu declared that Italian authorities were informed "with the aim of bringing two traitors back to Turkey", adding that it was common for men responsible for the coup to seek political asylum in foreign embassies and that some had even tried to take control of them. 
 Although their escape across Greece was well-documented by the Greek media, Yasilti and Tunc seem to have left no traces in Italy.
 According to the note sent from the Turkish embassy to Palazzo della Farnesina, the two officers were making their way to Holland, where one colonel is said to have a brother.
 Since the message did not mention any potential arrests, no search was launched by the Ministry of the Interior.
 This may look set to change, however, with the Turkish ambassador to Rome Aydon Adnan Sezgin saying in an interview with 'Radio Radicale' that "the flight of [Yasitli and Tunc] proves that the two were involved in the military coup."
 In reality, the case is just one of many, with sources claiming that over 300 members of the Turkish armed forces fled the country after the coup failed. It is only a matter of time before these begin to seek political asylum in countries in Europe or the US, where protection is highest.
 lej