Eni and Saipem to stand trial in corruption scandal
Former CEO of Eni, Paolo Scaroni
MILAN — Italian oil companies Eni and Saipem are to stand trial, along with former Eni CEO Paolo Scaroni and ex head of North African operations Antonio Vella, following allegations of international corruption. 
 Eni have been accused of bribes amounting to 198 million euros in order to buy rights for Saipem (in which it holds a 30% stake) over seven oil fields in Algeria, cumulatively worth around eight billion euros.
 The case is a long-standing one, and Scaroni and Vella were both put on remand during October of last year along with four others before then being dismissed by the judge examining their indictment.
 In February of this year, however, the Milan Public Prosecutor's Office made a successful appeal against the decision, and the two will be put on trial on Dec. 5, along with Eni and Saipem, under the Italian law stating that companies are responsible for the actions of their managers.
 The accused have repeatedly stressed their own innocence, with Scaroni's lawyer "convinved that the court will realise this in the same way the judge did in the preliminary hearing."
 Both Eni and Saipem have distanced themselves from the matter, with Saipem spokesmen promising that "any accusation of the company's administrative body is quite groundless."
 A suspected middleman, Farid Bedjaoui, has also been prosecuted. The cashier for Algeria's former Energy minister is thought to have had a hand in laundering the bribes through various off-shore companies, 12 of which were created by Mossack Fonseca, according to an investigation carried out by 'L'Espresso' 
 In February, one of Saipem's subsidiaries 'Saipem Contracting Algeria" was fined 34 thousand euros in another corruption case with Algerian state-owned company Sonatrach.
 The Panamanian law firm Mossack Fonseca is thought to have been involved in the creation of 12 out of the 17 companies involved in the scandal, according to an investigation carried out by the International Consortium of Investigative Journalists. 
lej
Antonio Vella, Chief Upstream Officer for Eni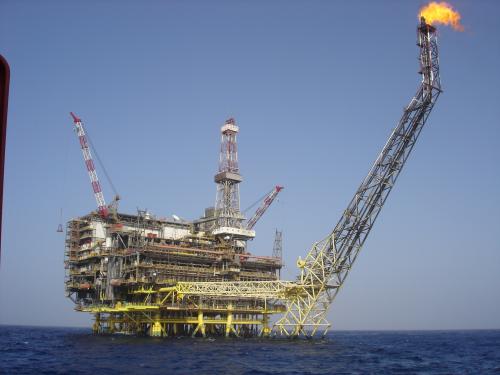 Eni's DP4 platform off the coast of Libya is the largest in the Mediterranean