Eni named as Rome 2024's main partner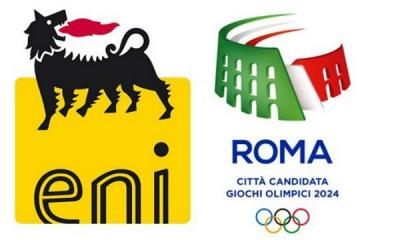 Eni joins Ethiad Airways-Alitalia, Bnl and UnipolSai on the list of Rome 2024's main partners
ROME -- The Rome 2024 Bid Committee has said that oil industry company Eni will be its main partner in backing the capital's candidature for hosting the 2024 games.
 Eni is a multinational Italian oil and gas company with headquarters in Rome, with operations in 79 different countries, and is currently the world's 11th largest industrial company. As Rome 2024 Bid Committee's main partner, it will support the Eternal City's candidature for the upcoming games which is backed by 11 other Italian cities.
 The Bid Committee's list of other main partners includes various important and prestigious companies which are all leaders in their respective fields, such as Etihad Airways-Alitalia, Bnl and UnipolSai. The recent addition of Eni to the list of partners confirms the strength of Rome's candidature for the 2024 Olympic and Paralympic Games.
 The group of partners has expressed that it is confident about winning the bid if Italy works together, just as an Olympic team would, saying it believes that "the most ambitious challenges can only be overcome thanks to the country's ability to work as a system, just like an Olympic team."
 "Sport is a universal language which brings people together," the committee continues. "For us at Eni, it means a chance to come into contact with diverse and different cultures and to experience extraordinary education systems which train young people, emphasising the importance of a healthy lifestyle and the respect of rules."
 se