Italian hostages slain in Bangladesh Isis attack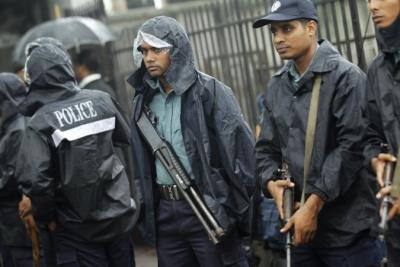 DAKHA, Bangladesh— Several Italians were killed by throat-slitting Isis terrorists who took dozens of foreigners hostage in an attack on a restaurant in the Bangladeshi capital, security sources said. At least 10 Italians were feared to have had their throats cut and some reports said the death toll was higher.  
 Six gunmen were killed Saturday morning and one captured in a blitz by 100 special forces soldiers in Dhaka that started at 7:40 am (3:40 Rome time. Some 18 hostages, Japanese and Indian citizens, were released but the assault evidently was too late to save the Italian hostages.  It was the worst such attack on Italians by Isis since the terror group was formed.
 The Italians all are entrepreneurs from the clothing industry. An Italian baker escaped from the assault because he was in the garden of the restaurant using a mobile phone and was able to slip away when the attack began.
 jp