Foreign ministry official found dead in Caracas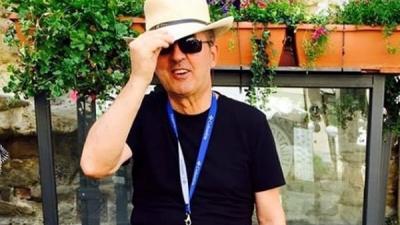 Mauro Monciatti in a photo from his Facebook page
 ROME -- The body of Mauro Monciatti, a 63 year old official for the Italian Ministry of Foreign Affairs who was originally from Sinalunga in the province of Siena and serving in Caracas, has been discovered in his Venezuelan home.  There is still no certainty on the cause of death though the Minister for Foreign Affairs has confirmed his death and assured that the Italian ambassador to Caracas is working closely with local authorities, who are trying to shed light of the events that led to Monciatti's demise.
 According to a source from the scientific, penal and criminal investigating body (CICPC), who are in charge of the case, and cited by EFE, Monciatti was killed with a blow to the head by a blunt object.  This has reportedly led investigators to consider the possibility of murder, along with alleged knife wounds to his arms.  However there is currently no official confirmation of this hypothesis.
 Local media reports that the locks showed no sign of forced entry and that the death could have taken place on the night between Saturday and Sunday.  Monciatti reportedly arrived in Venezuela three months ago.
 ch