'Ecomafia' turnover increasing faster than GDP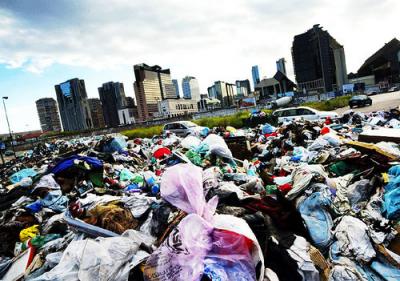 ROME -- The turnover for mafia run ecological projects across the world is growing faster than GDP, it has been reported.  In 2016 it's calculated that it reached a sum of 258 billion dollars, with a growth of 26 percent from 2014.  In the past decade the income from environmental crime has grown at a rate of around five to seven percent a year, more than the Global Gross Domestic Product.
 Reportedly, crimes against the environment come in fourth place for the amount of turnover generated by illicit activities across the world, after drugs, counterfeiting, and human trafficking.
 These figures have been unearthed in a joint report, titled "The rise of environmental crime," by the United Nations Environment Programme (UNEP) and Interpol, and were released for World Environment Day on Sunday.  This network includes the trafficking of endangered species, illegal logging, contraband gold and other minerals, illicit fishing, rubbish collection, and carbon credit fraud.
 For Achim Steiner, the executive director of UNEP, "the incredible sum of money generated from these crimes keeps organised gangs in business and maintains the problem of food insecurity throughout the world.  The result is not only devastating for the environment and local economies, but also for those who are threatened by these criminal organisations.  The world must unite to adopt strong national and international action to put a stop to environmental crime."
 The report urges governements to impose actions, rules and sanctions for such activities, as well as funds to combat their influence, with incentives and economic support as an alternative for populations that rely on the support of these networks.
 The Italian Environmental Minister, Gian Luca Galletti, was another to speak about environmental crime at the 30-year celebration of his ministry.  He said, "Ecomafia, organised crime that attacks and poisons the territory for its illicit purposes, is a massacre of nature and a threat to public health, as the inhabitants of the so-called 'Land of Fire' know so well, against which we need the defence from gangs and the reclamation of their land."
 ch