Marche commits to energy saving in business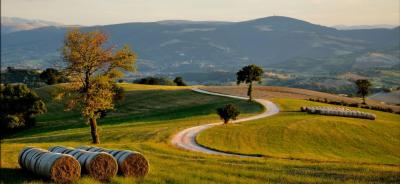 ANCONA -- The chamber of commerce in Ancona and the Marche Union Chambers are participating in the project "SME Energy Check Up" with the aim of promoting energy saving practices across small business in the third sector.  It also aims to prioritise the balancing of the efficiency needs of the business and offers on the materials, instruments, technology and machinery on the market that is energy saving.
 A workshop has been arranged for Tuesday on operating equipment that will facilitate these projects; The Energy Scan that can measure the energy usage of business in the third sector, and the Final Action Plan through which potential changes that can be made to help efficiency and energy saving are indicated.
 The meeting will also be an occasion to launch a public notice on the establishment of a list of provincial suppliers for energy improvement with materials, equipment and technology.  Giorgio Cataldi, the president of CCIAA said, "The success of a small business is not only shown through financial results but through many other factors, including energy efficiency: proper management of energy consumption not only brings benefits in terms of cost containment, but it can seriously be a crucial tool to improving security, internal organisation and production autonomy."
 According to the Green Economy Index 2014 from the last Business Foundation survey, The Marches are the second best region between Trentino Alto Adige and the Aosta Valley.  The region has installed that highest number of solar panels in terms of energy output in Italy, 654.8 kilowatts for every 1000 inhabitants, and has the highest number of organic food sales points with 16 for every 100,000 inhabitants.
 ch