Contraband lubricating oil sold as diesel fuel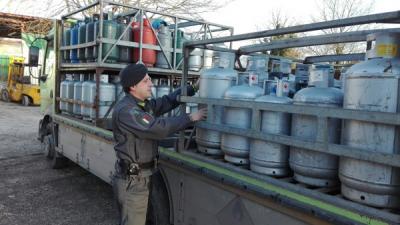 TRANI -- A huge tax evasion scam has been unearthed where those arrested were involved in a scam on an unprecedented scale selling lubricating oil as diesel to a transport agency.  19 people have been arrested, whilst eight more are under house arrest, with another 20 under investigation by the Financial Guard in Trani.
 The accusation is having evaded taxes to a sum of 11.5 million euros by introducing 12.8 million litres of lubricating oil to Italian territory without declaring it, then selling it to a transport company as diesel for transport fuel, including charges of commercial fraud and scam to the damage of the State.
 The arrests also concern foreign citizens and the Italians are working in collaboration with Polish police forces.  Those arrested are involved with 16 companies from around the globe; seven Italian, three German, one English, two Polish and one Czech.  Other asset seizing concerns around 50 people, amongst whom 14 million euros has been seized from 20 people.
 ch